Commercial Manager
£30k - £45k per annum-salary range is based on the level of expertise you can bring to the role
Lancashire, United Kingdom
---
Who we are
The Alfa Leisureplex Group is one of the UK's most highly respected coach holiday and hotel companies with a consolidated turnover of almost £40 million per year. We provide quality, value for money coach holidays to the best resorts in the UK, Ireland and Western Europe through our Alfa Travel tour operation. Through our Leisureplex Hotels subsidiary we own and operate 21 hotels in the UKs most popular seaside locations, whilst Alfa Coaches operates a fleet of 49 modern luxury coaches. As an employee owned business with around 720 employee partners during the peak season,, we see our people as our most valuable asset in growing our business and continuing to provide a high quality service to our customers.
About the Job
This is a newly created position reporting to the Alfa Tours Director. You will be responsible for optimising tour departures from Alfa's five operating areas by managing passenger load factors and tour cancellations. This responsibility is intrinsically linked to the optimisation of occupancy levels at Leisureplex Holiday hotels through Alfa holidays, private sales and third party tour operators.
You will provide overall leadership for 2 members of staff who are responsible for the reservations technical support function.
The role will be varied and is an exciting opportunity for the right candidate with potential for future progression within the Company. The task below will form the majority of the role initially:
Managing the tour schedule including discounts, cancellations, room availability
Ensuring optimum tour departures from each of our 5 operating areas
Review our product on sale weekly to consolidate/add new product where appropriate
Analyse & improve Leisureplex hotel occupancy through monitoring of availability and maximising sales into the estate
Manage booking.com site and sales in relation to Leisureplex Hotels
Work closely with product to improve Alfa sales and aide hotel occupancy
Work closely with sales & marketing on developing OTA's for increasing sales during low occupancy periods
Work closely with the Tours Director to price all holidays in the brochure as well as developing prices for bespoke tailored groups tours
Setting & reviewing hotel tariffs and sales strategy in liaison with the Tours Director and finance
Liaison with Hotels over bookings, room availability and occupancy levels
Liaison with Group Sales department in booking third party operators and working on the contracts
Attend & contribute at Senior Executive Committee Meetings
Contribute to the Group's strategic objectives, policies and procedures
Who are we looking for
Essential
The ability to solve complex problems; including identifying the problem, analysing the relevant information, evaluating options and implementing solutions
Being a dynamic self starter who enjoys the challenge of multi tasking
Commercially minded with strong strategic planning skills
Highly numerate
Completely computer literate in particular working with software packages and Microsoft Office
Passion for providing quality, value for money breaks to a predominately over 60's market
Comfortable working on your own initiative but as part of a wider close knit team
Critically able to analyse key performance indicators and make resultant & appropriate strategic decisions
Believe in and demonstrate our Core Values
Desirable
Experience of working within a sales, product or marketing background
Have a knowledge of the UK travel industry
Knowledge of the travel, tourism and hospitality industry
Educated to a minimum of degree level
*please note that the salary range is based on the level of expertise you can bring to the role; we would consider applicants who have lesser experience in a role such as this but demonstrate the aptitude to succeed.
How to Apply
If this role is of interest to you please submit an up to date CV and covering letter to Lucia Maguire using the email address below or to find out more information call 01257 248095. Lucia.Maguire@alfatravel.co.uk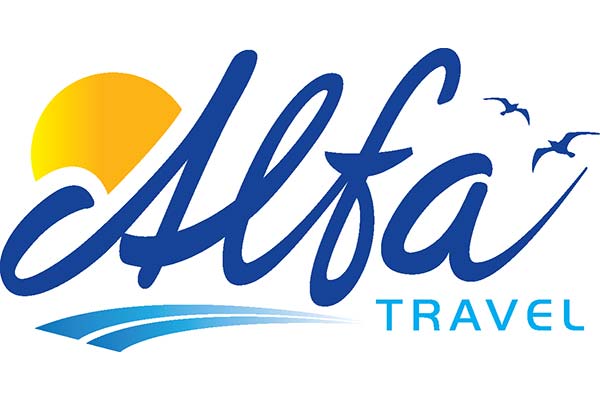 Industry sector:
Tour operators