Marketing Assistant
£20000.00 - £24000.00 per annum
---
Aviation Marketing Assistant - £20 - £24k DOE Surrey

This leading Aviation company serves clients across the globe, in all aspects of aircraft charter, leasing, flight management, aircraft seat sales and refurbishment.From scheduled fleet support and emergency response, to executive and group travel, we provide comprehensive solutions through our global resources, delivering flight operations of the highest standard on behalf of our clients and airline partners.

Aviation Marketing Assistant - Responsibilities:
The Marketing Assistant will work closely to support the Marketing Executive in developing our regular company marketing.
Coordinate website content using WordPress and social media updates.
Develop, apply and maintain quality control measures for all inputs to the company database.
To support the Marketing Executive in developing the company marketing strategy.
Responsible for setting up and sending regular marketing campaigns for all divisions (principallyemail).
Coordinate website content and updates using WordPress.
Creating social media updates.
Maintaining and improving data quality of the customer and prospect database.
Carrying out market research, competitor analysis and customer surveys.
Monitor and report on activities and provide relevant management information.
To help administer the company annual conference and assist with any external events the company is exhibiting at or attending.
Responsible to ensure company branding is uniformly applied across all departments and types of marketing.
Develop relevant competency in Company processes, procedures and systems including Click Dimensions.
Aviation Marketing Assistant - Knowledge, Skills and Attributes:
A minimum of 2-3 years professional marketing experience
Well developed customer focused and interpersonal skills.
Advanced analytical and communication skills (written and verbal).
Excellent time management skills to ensure rigorous operational/contract and project deadlines are met.
An understanding of the travel and /or aviation industry.
Excellent skills with knowledge of Microsoft Word, XL and Outlook and the ability to learn and develop the functionality of a new system.
Knowledge of WordPress, social media, PPC & SEO marketing areas
Commercial awareness.
Able to prioritise work, while having a flexible approach within a team environment.
Precise and accurate data entry, with an attention to detail.
Smart/professional appearance.
A motivated and proactive approach to work.
Aviation Marketing Assistant - Package
A competitive salary up to £24k depending on Experience
Training, mentoring and personal development.
Quarterly company social events.
An excellent working environment and strong team working ethos
Don't keep a good thing to yourself
We grow our business through referrals, so please don't keep us to yourself. If you think we're doing a good job and know of someone who would benefit from our services, please pass on their name and number to me and I promise we will follow it up. Many thanks.

C&M Travel Recruitment is acting as an Employment Agency in relation to this vacancy. We are committed to equality of opportunity for all candidates. For more opportunities, please visit www.candm.co.uk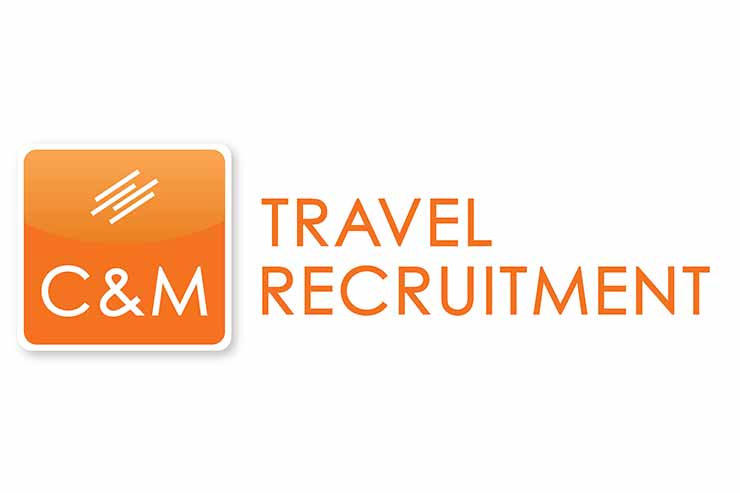 Sector
Administration
Job Type
Perm
Recruiter
C&M
Job ID
10207