Sales and Marketing Coordinator – Cruise America & Cruise Canada RV Rentals
Competitive
South East, United Kingdom
---
About Cruise America & Cruise Canada:
Cruise America & Cruise Canada RV Rentals are the world's largest renter of RV's (campers) in North America offering a choice of 26 locations in the USA and 5 in Canada for our International tour operator partners to choose from. No other company offers this many locations to travel from, to and between. With 45 years of experience operating the most innovative fleet in the industry we offer over 4000 vehicles built to our specifications with the rental market in mind.
Job description:
This position is a support role and the person will be primarily reporting into the Sales & Marketing Manager based in the UK.
The candidate would ideally be based in the South of England (working from a home office) with good transportation links. A couple of days a month would be spent working from the East Sussex office.
The main role of this position will be coordinating and executing training related activities (with tour operator sales staff) in the UK, The Netherlands and Scandinavia.
This also includes planning, setting up and attending consumer shows as well as camper roadshows (some organized by tour operators & some organized ad hoc & on an individual basis).
This position therefore also includes driving and utilizing the promotional C25 RV/campers we have in Europe.
The candidate will need a flexible approach to working hours and must be prepared to travel extensively including some weekends away for the most part to The UK, The Netherlands & Scandinavia.
There will also be an annual visit to HQ in Arizona and moving forward the candidate may possibly assist with familiarization trips to North America.
Other tasks associated with the positon will include (but are not limited to) helping with the fulfilment of the specialist training program and assisting with overseeing the coordination of the promotional vehicles schedule / paperwork for Europe.
The ideal candidate (male or female):
Has an outgoing and enthusiastic personality, excellent people and presentation skills and enjoys travelling and "being on the road".
Is over 25 years of age (ideally 25-40)
Is willing to grow into the role over the years and is interested in a long-term professional commitment.
Is fluent in English (written & spoken) any another language is desirable but not essential
Is a competent and confident driver who enjoys driving large vehicles - perhaps with a heavy goods vehicle license or appropriate conditions on your driver's license to cover a motorhome or alternatively willing to take that test (the cost of which would be reimbursed)
Enjoys an independent and flexible work approach and is comfortable in a home office as well as on a consumer show stand or roadshow with several hundred attendees.
Application:
Application deadline: 5th May, 2017 with a view to commence asap but this is quite flexible and can be discussed.
Please submit your application with approximate salary expectations to Tracy Thompson via the apply button below.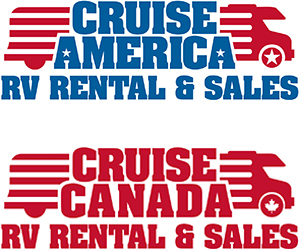 Sector
Sales
Job Type
Perm
Recruiter
Tracy Thompson
Job ID
9788