Travel Expert - The Americas
Competitive - dependent on experience
Gloucestershire, United Kingdom
---
Travel Consultant – The Americas


Steppes Travel is looking for a well-travelled, dynamic sales consultant to join its team of Latin American experts at our office in Cirencester. You will need to have experience of selling Latin American holidays and should have a passion for travelling in the Americas, from Alaska in the north to Patagonia in the south. You should welcome the challenge of working in a target-driven, fast-paced sales environment and should love writing and talking about your travel experiences with clients.
Since 1989, Steppes has specialised in creating innovative holidays to the world's must-see destinations, as well as some of the world's more esoteric and remote areas. Our core business is high-end tailor made travel however we also offer specialised, expert-led charters and group tours collaborating with charities and conservation agencies around the world.
Duties and Responsibilities
General
The primary role is to generate sales above and beyond a given target in a pre-designated geographical area – south, central and north America. You would also be involved in the overall creation and implementation of tailor-made programmes, assisting in determining areas of strength and weakness. You will need to provide ideas and support with regards to marketing and promotion of your selling destinations.
Ensure that you are aware of the Company's business plan, aims, objectives and targets
Sell the destinations in your designated area
Meet and exceed all sales targets
Participate in meetings
A willingness to be stretched in reaching demanding sales targets.
Good communications skills, particularly over the telephone
Attention to detail
Maintain extremely high standards in respect of customer service, communicating with suppliers and clients
Specific
Destination performance management
Help enhance and emphasise strategic objectives of Steppes Travel with regards to sales, marketing, promotion and destination management
Help create and develop relationships with key partners and clients
Work with the product team to continually seek and help develop new tour programme ideas
Understand and maintain an awareness of our competitor websites and online/e-marketing sales activities and ensure that we learn from their efforts and that we are always ahead of the game
Attend holiday shows, travel workshops, press, supplier and trade events as required (These could involve some evenings and weekends and overseas travel)


Individual responsibilities
Develop your own skills through training within the company
Take part in relevant information sharing
Help to create a supportive department that works towards sales, personal and departmental targets


Skills/Experience required
Essential
Excellent written, oral and sales skills
Strong customer service skills
Experience of working within the travel industry
A passion and knowledge of travel with destination specific knowledge of Latin America
High level of accuracy and strong attention to detail
Ability to thrive on working in a pressurised environment and to strict deadlines
Teamwork, interpersonal and communication skills
Computer office skills, including practical skills using Microsoft Word, Excel etc
Strong organisational skills
A willingness to be stretched in reaching demanding sales targets
A strong team player with personality, knowledge and commitment to the Steppes Travel concept of supplying high quality tailor-made holidays.


Preferred (will enhance performance in the position)
A background in eco/conservation and wildlife travel
High degree of flexibility and ability to deal with change, growth and pressure


Personality traits useful in this position include
Friendly, helpful manner and personable nature
High level of accuracy and strong attention to detail
Confidence to interview peers and clients in person and over the telephone
Results and target orientated
Outgoing and confident
Team player with a personable nature


Terms/Conditions
Hours of work – 09:00 – 17:30 hours, Monday to Thursday and 09:00 – 17:00 Friday), and exceptionally over weekends and evening s (e.g. if working at an event).
Paid Holidays – 20 days (increasing after two years of continuous employment)
Salary – dependent on experience
Pension, Private Healthcare and Travel Insurance – Contributory after 6 month probationary period
Individual and team performance bonus (to be advised)
Apply by 31 March to talent@steppestravel.com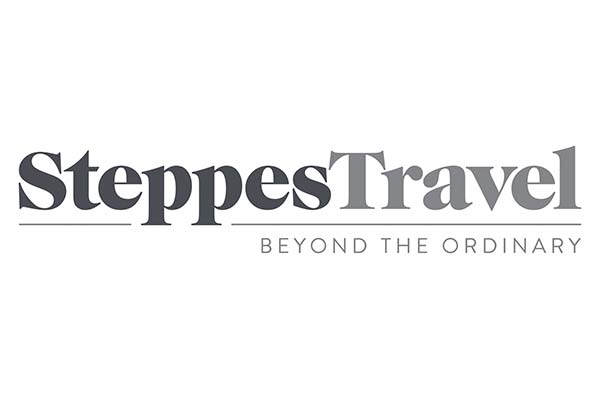 Industry sector:
Tour operators