Sales Development Manager - North
Negotiable depending on experience + company car + bonus
---
ROLE SUMMARY:
To be part of a team responsible for Travel Agent sales across the UK. The role is responsible for achieving the Sales, Profit and Revenue targets and building the brand of Riviera Travel in the north of the UK, ensuring the performance of that region is maximised through focusing on Key Accounts. In addition you will identify high revenue and high potential stores.
TARGETS:
To achieve the Sales and Revenue targets for your geographical sales area as set by the business.
To have a training plan to ensure in your geographical sales area all agents are familiar with Riviera Travel's products through visits in person and completion of Riviera Travel OTT online training modules and attendance of webinars.
ESSENTIAL DUTIES AND RESPONSIBILITIES:
The duties below are the main duties and responsibilities however this job description in no way states or implies that these are the only duties to be performed by the employee occupying this position. Employees will be required to perform any other job-related duties assigned by their supervisor or management. From time to time you will be required to assist the team in other regions.
PROFITABLE ACCOUNT PLANNING:
Develop a considered targeted call cycle that focuses on high revenue and high potential stores (Key Accounts) and develop detailed call plans with face to face contact with targeted stores.
Responsible for growth of Revenue and Pax numbers.
Monitor and report all holiday competitor activity, pricing and marketing
Attending quarterly sales meetings with Key Account Manager and Head of Agency Sales to plan targeted activity in your region to raise awareness and knowledge of the Riviera Travel Brand and maximise sales.
Provide store visit reports for your store visits and follow up consistently on the actions set in your stores.
Develop Account management skill set through hands on experience.
Support projects as a team as and when directed.
AGENT AND CUSTOMER ENGAGEMENT & COMMITMENT:
Implement structured training programme ensuring the agents in your stores are familiar with Riviera Travel's USP's
Revenue targets set by Riviera Travel are achieved in your sales regions and stores
Implement successful consumer events in addition to travel agent partner's events
Prepare and host successful agent educational trips i.e. River Cruise Ship day trips, tours and/or River Cruise fam trips, with targeted sales performance post the event to ensure a return on the investment
EXECUTION:
Ensuring that agreed sales and marketing activity is implemented in the targeted stores and the success of all activity is tracked and monitored to assess ROI
Attend and cover stands at travel industry exhibitions or any other events as required
Responsible for increasing the sign up to our monthly agent newsletter and engagement with our facebook Agency Sales closed group
Submit a rolling two-month call plan on a monthly basis to your line manager as required
To structure your calendar effectively to ensure maximum time with the agents and all administration and support activities are completed effectively and on time.
All Agency Sales Team members are kept updated and informed of activity in your area as appropriate
SALES COMPETENCIES:
Profitable Account Planning – Understands trends, dynamics and opportunities for growth
Commercial Decision Making – Management & profitable allocation of region budget
Commercial Innovation – Is creative in solving commercial challenges
Understanding Different Styles – Has the ability to adapt style and approach to suit relationships at differing levels- from shop floor to MD/Owner level
Drive for Results – Seeks to improve efficiency and effectiveness of plans, process and approach
SKILLS/ATTRIBUTES
Takes Initiative – understands what needs to be accomplished and to proceed on one's own within the accountabilities of the job
Analytical – logically analyses facts, data and situations
Strong self-confidence, approachability, well presented
Excellent communication, organisational and planning skills
A good team player
Presentation skills. Must be confident preparing and delivering a presentation to small and large groups of agents and customers
Problem solving/complaint handling/diplomacy
Has an understanding of negotiation techniques and uses these to influence agents
Setting Objectives and Managing Priorities – Understands the importance of monitoring performance
Must be prepared to work weekends and evenings as part of your weekly role, with time in lieu received for weekend work. Flexibility will be required
Proficient in Microsoft Office (Word, Excel, Powerpoint)
QUALIFICATIONS AND EXPERIENCE
Preferred experience in a B to B AND B to C sales role
Degree educated or equivalent preferable
Must hold a clean driving licence and be confident to drive long distances
To apply please email your CV via the application button by the closing date 30th April 2018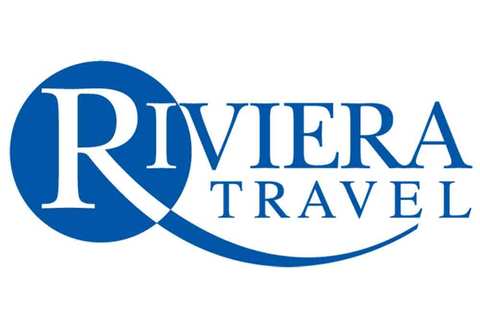 Industry sector:
Tour operators