Vice President Marketing & Representation Brighter Group, A Finn Partner Company
Competitive
Central London, United Kingdom
---
Can you lead and inspire our marketing and representation team on behalf of our tourism board clients?
We are looking for a hands on Vice President (previously known as Head of Marketing & Representation) to lead and inspire our strong destination team for our eclectic collection of travel clients including Jordan, Belize, Taiwan, Dominica, Azores, Madagascar and Saint Helena.
At minimum of 15 years' experience working within the UK travel industry is essential including experience handling North American tourism board accounts.
The Brighter Group is one of the UK's leading travel PR and marketing agencies with a varied portfolio from tourist boards to hotel groups, tour operators to airlines. We recently became part of globally recognised PR agency Finn Partners which has a head office in New York and our London office is in trendy Shoreditch. We are a team of 22 in the travel practice and 50 combining all practices in the London office. We have a lively, friendly, fun and collegiate team culture matched with a hard-working ethos focused on achieving the best results for our clients. In essence, we work hard and play nice.
Account Handling
Devise strategic marketing plans, supervising and where necessary, implementing the campaign at a senior level to client and agency satisfaction
Running clients in a structured manner, ensuring that the Rep team is fulfilling reporting and KPI's on time and meeting client expectations
Oversee client performance reviews, strategic and creative plans across B2B and consumer accounts
Provide senior counsel to clients as required and leading the team in client meetings and presentations
Commercial
Ensure efficient and profitable operation of all Rep clients
Oversee/compile budgets and manage expenditure for all rep clients
Execute, manage and coach staff regarding the monthly time planner
Oversee the input of hours for all staff on Netsuite
Direct resources within Rep to develop the full potential of accounts and drive and monitor commissions
Oversee and manage all data on Netsuite on behalf of all clients
HR
Oversee and manage the recruitment process for the Rep Department
Take an active role in coaching and mentoring staff in line with the Finn/Brighter values
Provide constructive feedback on all staff and assist in reviewing staff by helping them to develop company and personal goals
New Business
When required attend senior management meetings on new business and ensure Netsuite is up to date
Prospect new Business leads to achieve agreed strategy
Oversee and manage resource for marketing leads
When required attending trade shows relevant to driving prospects
Senior Management
On invitation attend senior management meetings
Attend monthly Global Travel conference call
When required attend Finn Management meeting
When required attend new business call on behalf of the senior management team
Other
Speaking on industry trends and participating in panels for the benefit of Finn/Brighter and its clients
Manage topics, content and the distribution of Brighter Thinking on a quarterly basis
When required write content for Brighter Thinking
For more information on the Vice President role please submit your cover letter, CV and salary expectations to Trudi Pearce, Partner - Marketing & Responsible Tourism Trudi.pearce@finnpartners.com by 21st June 2018.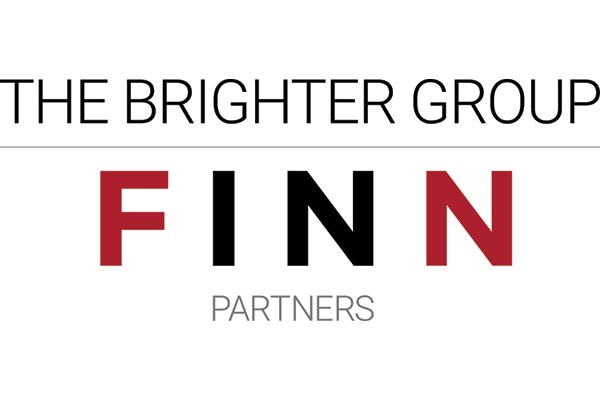 Industry sector:
Marketing & PR
Job Function
Senior Management