Win a five-star holiday to Bahrain plus a selection of prizes!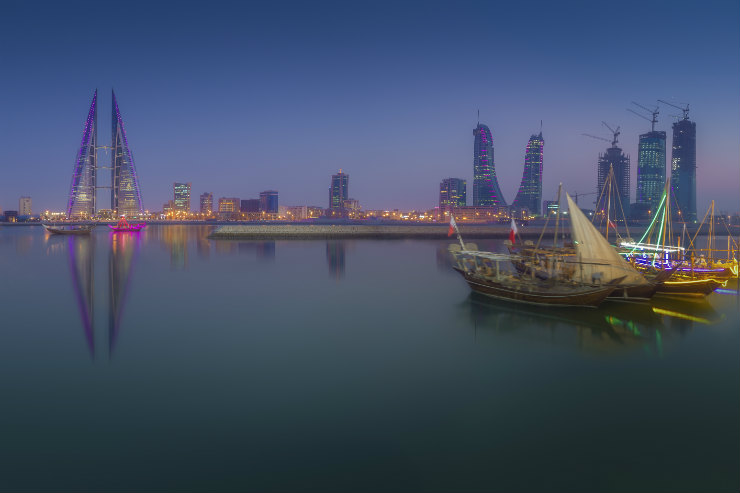 The agent with the highest number of bookings at the end of the 10 weeks will win a five-star holiday to Bahrain!
They will also enjoy the lap of luxury, spending four nights at the stunning Four Seasons Bahrain Bay and the Elite Grand Hotel.
Prize also includes return flights from London courtesy of SANAD Travel, VIP Mercedes airport transfers and two half-day tours, courtesy of Visit Bahrain.
Furthermore, BTEA is awarding two Odeon cinema gift cards to every travel agent who logs a booking to Bahrain. Then, for 10 weeks starting April 16, BTEA is also rewarding the agent with the highest number of bookings with fun activities in the UK, including a driving experience, spa treatments and more!
Log bookings and find out what you can win at discoverbahrain.co.uk


Brilliant Bahrain
Located in the Arabian Gulf, the Kingdom of Bahrain is an archipelago of 33 islands, the only island country in the Middle East - 4,500 years ago, it was the capital of the ancient Dilmun civilisation, which made a home on islands surrounded by waters rich in both fish and pearls. They have left their mark on the landscape, culture and spirit of Bahrain.
Today, Bahrain's astounding attractions extend to world-class museums, two Unesco world heritage sites, white-sand beaches, untouched islands, amazing wildlife and the annual Formula 1 grand prix at the Bahrain International Circuit.