Win a place on a Malaysia mega-fam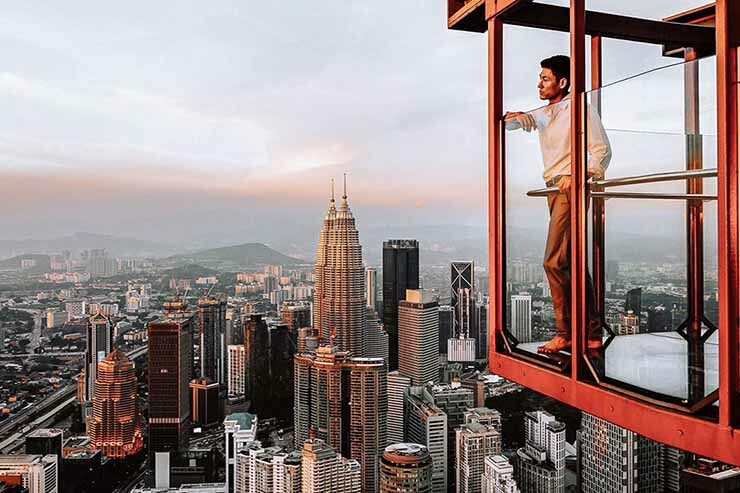 The more you book, the more chances to win! The fam trip will take agents to Kuala Lumpur, Cameron Highlands, Penang, Kota Kinabalu and Sandakan, taking in unforgettable tours, extraordinary wildlife interactions (including seeing orangutans in the wild), exquisite culinary experiences and providing agents with an experience to cherish.
ITINERARY 1: Retreat and Roti
Travel: 14 – 21 Nov 2019
Entice all your senses with a stimulating retreat to Cameron Highlands and sample delicious roti canai in Penang before heading to Kuala Lumpur. Visit tea plantations and experience memorable culinary excursions while staying at the Strawberry Park Resort, Shangri-la Rasa Sayang and Traders Hotel in Kuala Lumpur.
ITINERARY 2: Malaysian Adventure
Travel: 14 – 21 Nov 2019
Experience a thrilling adventure in Sabah seeing the Orangutans, Proboscis monkeys and other wildlife in the Sepilok rehabilitation centre. You'll also take part in a Mount Kinabalu Park Tour and stay at the luxurious Shangri-la Tanjung Aru, Shangri-la Rasa Ria and Shangri-la Kuala Lumpur.
How to enter
Book your customers on a Malaysia Airlines ticketed flight for travel anytime up to 30 June 2020, then log the booking via the link below.
You'll earn one point for every return Economy Class booking, three points for every return Business Class and four points for every Business Suite booking on Malaysia Airlines.
All booking classes to all Malaysia Airlines destinations are included in the incentive and must include any one of the following flights in the ticket: MH001, MH002, MH003 or MH004. One-way bookings will earn half a point, depending on booking class.
Competition closes at midnight on 31 July 2019.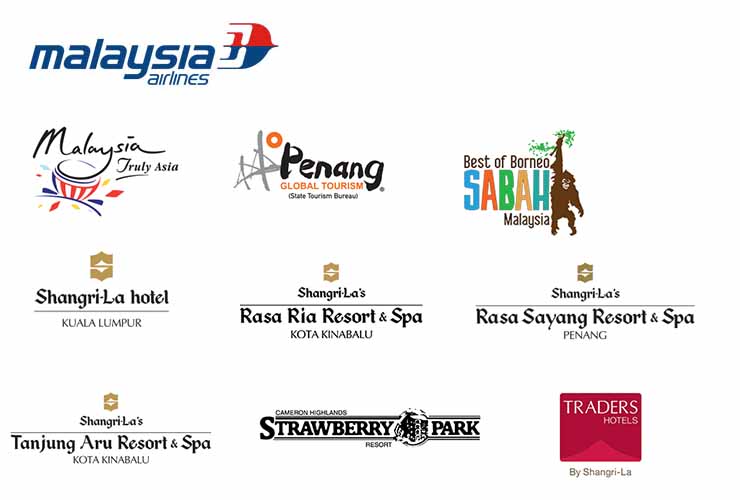 Terms and conditions
Entries must be registered with the MH Amadeus Booking reference. Entries can only be registered for new ticketed bookings made from 30 May to 31 July 2019 for travel up to 30 June 2020.
Winners will be selected based on the number of entries received following the completion date of the competition on 31 July.
There are 30 places to be won on the November mega-fam with the Malaysian Adventure fam from 14 to 21 November and Retreat and Roti fam from 14 to 21 November.
Winners will be sent the itineraries with specific flights, arrangements, tours and meals. Winners will be allocated a place on either the Retreat and Roti fam or Malaysian Adventure fam and do not have the option to select which one they want to join. Fam trip dates, locations and activities can change based on partner confirmations.
Participants on the fam are responsible for arranging their own transfer to/from London Heathrow and arranging their own travel insurance.
All hotel/resort stays are arranged in single occupancy with the respective hotel/resort sponsors.
All meals as specified on the itinerary that will be sent out to winners is included.
Any arrangements outside the itineraries are on personal expense and arrangement.