Join the 2020 Brand USA MegaFam
Entry is now open until midnight on Sunday 15 March 2020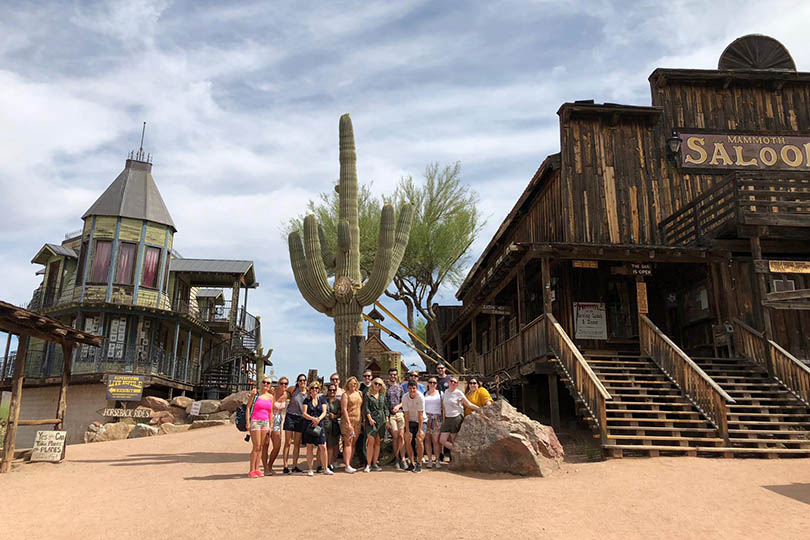 The 2020 Brand USA United Kingdom & Ireland MegaFam, in partnership with American Airlines and British Airways, will take place from Wednesday 29 April to Thursday 7 May.
For the chance to be a part of the 2020 Brand USA MegaFam, make sure you log your American Airlines and British Airways bookings (from the UK and Ireland to the USA) and complete the MegaFam Airlines Badge on the USA Discovery Program before 15 March 2020.
In December, January, and February, Brand USA will run a MegaSeller competition, whereby the agent logging the most bookings in each month will be in with a chance of being awarded one of the first places on the MegaFam!
Launched by Brand USA in 2013, the MegaFams are a vital part of the organisation's marketing strategies to create awareness of the diverse destinations and travel experiences available throughout the United States. The 2020 Brand USA MegaFam will send 100 sales agents from the United Kingdom and Ireland on seven simultaneous itineraries across the USA. From this journey, you'll learn how to better sell the USA by experiencing destinations first-hand, before coming together for the finale at Universal Resort Orlando, Florida to share your experience and hear even more about the USA.
Itineraries will be released in 2020, so stay tuned!