There are few places more desirable than the Maldives, and we are looking for six agents to take there to get to know not just one, but three beautiful resorts.
Gili Lankanfushi was one of the first resorts in the Maldives to embrace eco-luxury when it launched in 2002 as the original overwater resort, Soneva Gili. Located in North Male Atoll in the middle of its own lagoon, it's just an easy 20-minute speedboat transfer from Male International airport to get there.
There are 45 overwater villas, including the vast and secluded Private Reserve, the largest overwater villa in the world, offering the utmost in privacy and wow-factor villa living, including an infinity pool with a two-storey waterslide directly into the lagoon.
There may have been a fire at the resort in January 2019, but Gili Lankanfushi is now officially back open, better than ever and ready to welcome guests! This trip will allow agents to fall in love with the resort all over again – the whole island has been refreshed, so all villas have new interiors, plus 10 villas have also been converted to add pools and there are now two very special family villas with pools too.
"Gili Lankanfushi has always enjoyed fantastic support from UK travel agents, and will be reopening on 1 December to create more Gili magic," said resort general manager David Stepetic. "The TTG Luxury Experience winners will be able to create their own Gili Stories and discover why our beautiful island is such a firm favourite with UK guests."
Island exploration
Our days of barefoot existence while at Gili Lankanfushi will include dining at Kashiveli, with modern Maldivian fusion cuisine served from new live cooking stations. We'll also visit the organic Gili garden and enjoy cooking classes from the island's chefs, check out the serene Meera Spa and meet with experts at the resort's Marine Biology Shack.
Located directly on the beach and open for breakfast and dinner, the island's main restaurant is Kashiveli – which translates as 'coral sands' in the local Dhivehi language – and embodies locally-sourced, nutritious ingredients and vibrant flavours.
One of the highlights is The Gili Culinary Journey (taking place three nights a week) which has a rotating menu of signature dishes taking guests on a gastronomic journey through nine cities, from traditional handmade Sardinian pasta and fresh Antalyan salads to vibrant Indonesian Rendang curry and Tamil lamb.
Gili Lankanfushi is sensitive to the environment and respects its ecological balance, with sustainability at the heart of all the island does, with emphasis on preserving the natural environment and protecting the fragile marine ecosystem.
This includes the coral lines project, which has been in place since 2014 and seeks to rehabilitate the coral reef by initially nursing coral on ropes, or lines, and later transplanting them onto degraded reef areas.
Perfect trio
Combined with a stay at Gili Lankanfushi will be COMO Cocoa Island and COMO Maalifushi. COMO Cocoa Island is tucked away in South Male Atoll, with just 34 romantic villas, some of which are modelled after Maldivian fishing boats, or dhonis.
Agents will be among the first to see the newly refreshed resort following a recent top-to-toe renovation benefiting all villas, such as the Loft Water Villas, with their airy living areas with vaulted ceilings surrounded by full-length windows on three sides. Meanwhile, all One Bedroom Water Villas at COMO Cocoa Island have had private pools added, ready for the reopening in January.
COMO Cocoa Island is a 40-minute speedboat transfer south of Male International airport. The resort's many highlights include the excellent diving – among some of the best in the world with two private house reefs – and the COMO Shambhala Retreat, a four-room spa dedicated to renewing body and soul.
From a private picnic on an idyllic sand bank to complimentary yoga classes, you can be as active or chilled-out as you want to be on COMO Cocoa Island. And who knows, you might even spot dolphins and flying fish skirting across the water during a sunset cruise. The group will dine on delicious Indian and Mediterranean cuisine at Ufaa and sip sundowners at Faru Bar overlooking the pool and beach.
A younger sister to the resort is COMO Maalifushi, a private island in the turquoise waters of the southerly Thaa Atoll, a 60-minute seaplane flight from Male, or a 45-minute seaplane flight from COMO Cocoa Island – and agents on the trip will get to experience both of these beautiful resort islands.
COMO Maalifushi has 65 overwater suites and beach villas and three dining options, including Madi for international, Maldivian and healthy COMO Shambhala Cuisine; Thila, a pool lounge bar that is the relaxed and vibrant heart of island life; and Tai, which serves Japanese-inspired sashimi and sushi.
Like COMO Cocoa Island, COMO Maalifushi also has a COMO Shambhala Retreat, which provides holistic wellness and Asian-inspired therapies inside eight treatment rooms. The resort is also ideal for families, offering a Play by COMO children's activity programme.
"The TTG Luxury Experience winners will be amongst the first to experience COMO Cocoa Island's new look following a seven-month renovation programme. Reopening at the end of this year, COMO Cocoa Island will retain its intimate charm loved by many but will have a new, fresh design and some exciting additions," said Nicola Wood, global director of sales for Europe at COMO Hotels and Resorts.
"We are also looking forward to the opportunity for agents to experience the sister island too, COMO Maalifushi, situated on the more remote Thaa Atoll," said Wood. "It is an all-round favourite with families, couples and friends alike, where you can dine on freshly caught seafood, snorkel on our magnificent house reef, swim with whale shark and maybe even try your hand at surfing."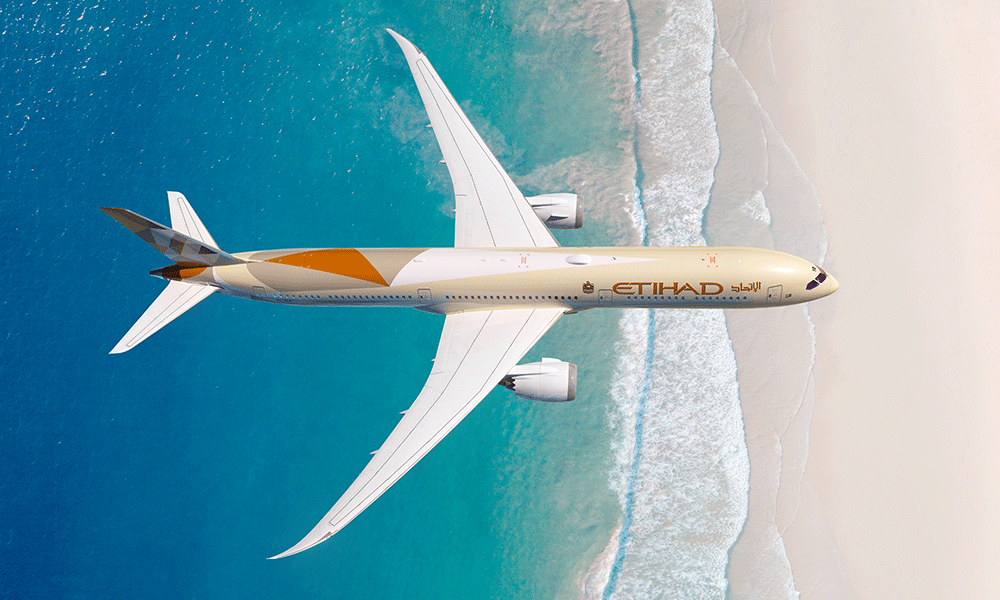 Arriving in style
Agents on the trip will fly with Etihad Airways, the national airline of the UAE, which enjoys an extensive global network of 85 destinations, including the Maldives, via its hub in Abu Dhabi. Etihad offers six flights a day from the UK to Abu Dhabi, including four daily flights from Heathrow, and two from Manchester.
The group will also get to try out Etihad's business class on one leg of the trip, but whether passengers choose to fly first, business or economy class, they will experience modern aircraft, the latest entertainment, including live sports and news channels, and tasty onboard dining.
Etihad believes a journey should be more than just travel, offering a personal experience with tailored options for every step of the way and the ultimate in flexibility.
For those passengers wanting extra leg room, the airline has introduced the Economy Space seat, which offers generous additional area to stretch out. Alternatively, passengers can bid for one, two or three neighbouring seats which if successful, will stay vacant for the duration of the journey.
Customers can also pay to upgrade components of a trip and access premium elements normally restricted to business class passengers. For those looking to unwind at the airport, they can pay to access airport lounges, meaning they can dine, relax and freshen up before a flight.
Meanwhile, guests in Business can enjoy fully flat beds, all with aisle access with flexible space to work, rest, dine or relax. A Food & Beverage Manager guides guests through a Dine Anytime menu recommending the perfect wining pairing to accompany their meal.