Win wine, chocolate and coffee by Learning Latin America
LATA is giving you the opportunity to join the race to win in its #LearningLatinAmerica campaign
From mountains and glaciers to ancient ruins, beaches and dynamic cities, Latin America has every type of holiday to meet every client's desire.
Over the next five weeks, LATA is offering you the opportunity to "race" across Latin America, learning about and experiencing this incredible continent virtually via a series of new training modules.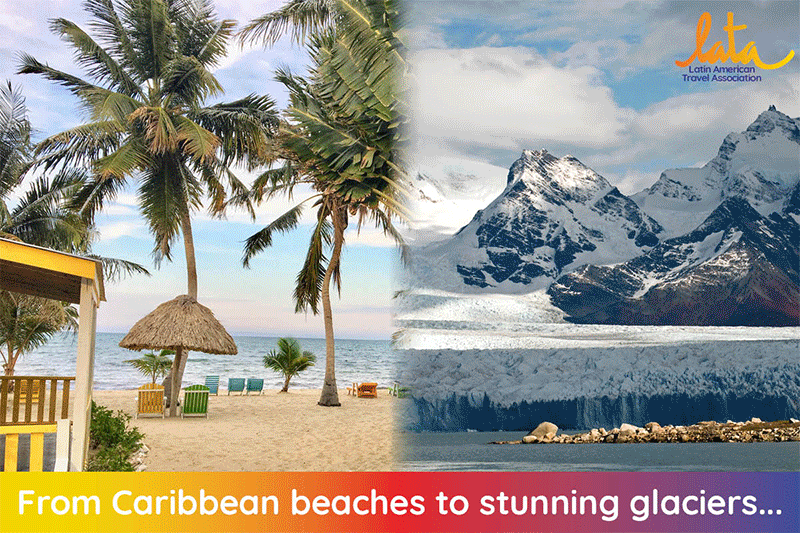 There's a case of delicious Latin America wine to be won each week for an agent that completes a module of LATA's Beginners Guide to Selling Latin America course.
Plus, there's the chance to experience the wonders of Latin America from the comfort of your home and win spot prizes including wine, chocolate and coffee every day on the LATA Facebook page.
WEEK 1
THE CHALLENGE: Complete Costa Rica, El Salvador, Guatemala, Honduras and Nicaragua
COMPLETE BY: 1 May
WEEK 2
THE CHALLENGE: Complete Belize, Cuba, Dominican Republic and Mexico
COMPLETE BY: 8 May
WEEK 3
THE CHALLENGE: Complete Colombia, Ecuador, Galapagos, Guyana and Panama
COMPLETE BY: 15 May
WEEK 4
THE CHALLENGE: Complete Bolivia, Brazil, Falklands – Las Malvinas, Paraguay and Peru
COMPLETE BY: 22 May
WEEK 5
THE CHALLENGE: Complete Antarctica, Argentina, Chile, French Guiana and Uruguay
COMPLETE BY: 29 May
Visit the LATA Facebook page or #LearningLatinAmerica for more amazing Latin American experiences you can enjoy from your home and the chance to win spot prizes.