The definitive guide to TTG's Top 50 Travel Agencies 2019
The TTG Top 50 Travel Agencies initiative was launched in 2016 as a new way of recognising the very best travel agencies in the UK and Ireland – not by rewarding those with the highest sales figures, but by championing those that deliver the very best customer service, have the widest expertise and do the most to support their local communities.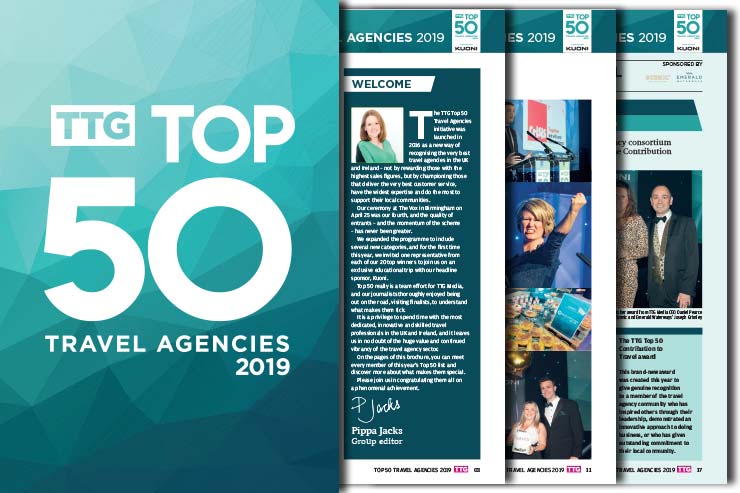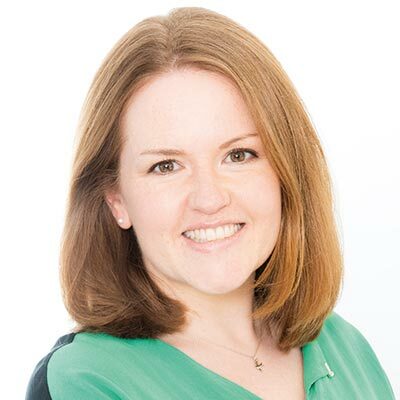 Our ceremony at The Vox in Birmingham on April 25 was our fourth, and the quality of entrants – and the momentum of the scheme – has never been greater.

We expanded the programme to include several new categories, and for the first time this year, we invited one representative from each of our 20 top winners to join us on an exclusive educational trip with our headline sponsor, Kuoni.

Top 50 really is a team effort for TTG Media, and our journalists thoroughly enjoyed being out on the road, visiting finalists, to understand what makes them tick.

It is a privilege to spend time with the most dedicated, innovative and skilled travel professionals in the UK and Ireland, and it leaves us in no doubt of the huge value and continued vibrancy of the travel agency sector.

On the pages of this brochure, you can meet every member of this year's Top 50 list and discover more about what makes them special.

Please join us in congratulating them all on a phenomenal achievement.
Pippa Jacks,
Group editor, TTG Media