WTM 2018 Official Daily: Day three
Moomin moments and statements from the stands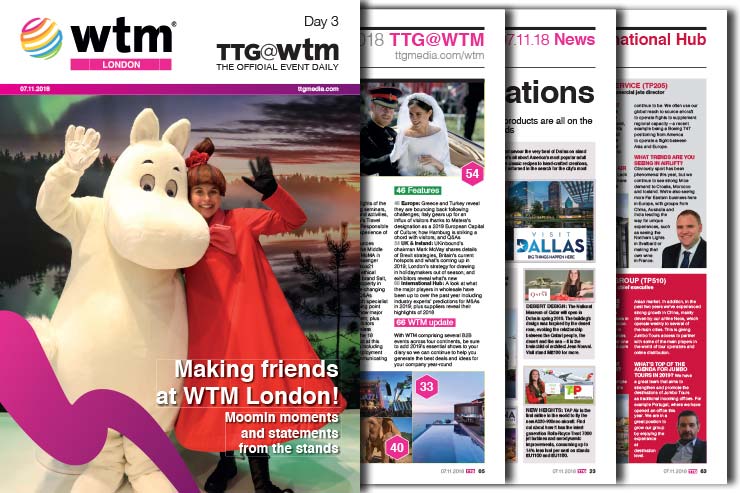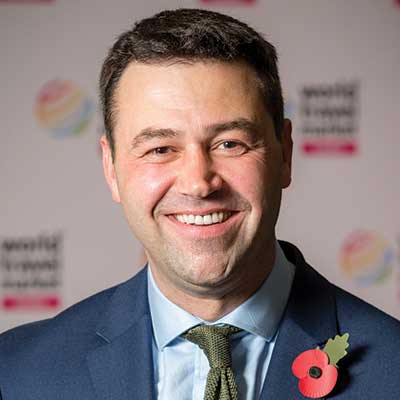 Welcome to the third and final day of WTM London 2018 – the event where "Ideas Arrive". The day kicks off with the Digital Influencers' Speed Networking (Global Stage Networking Area), sponsored by the Turkish Culture and Tourism Office, at 9am. It will see 120 digital influencers meet with hundreds of exhibitors to discuss how they can work together to increase the exhibitors' media exposure.

The highlight of today's programme is the 12th World Responsible Tourism Day (WRTD) – the largest day of responsible tourism action in the world. WRTD will ask the question: how much progress have we made?

Also, do not miss the WRTD Responsible Tourism Awards, which takes place as part of the WRTD Opening Ceremony from 11am on the Global Stage. I am lucky enough to be a judge and I am continually impressed by the best-practice examples that these awards highlight.

WTM London is also delighted to support the TTG 30 Under 30 initiative, and host the TTG Tomorrow's Travel Leaders conference for the second consecutive year (Platinum Suite 3 & 4 at 9.30am).

Finally, I hope you have all had a successful and prosperous WTM London 2018 and your experience at the event has led to a plethora of ideas you are looking to implement in your businesses.

I look forward to seeing you all again at one of the WTM events in 2019: WTM Latin America (April 2-4), WTM Africa (April 10-12), Arabian Travel Market (April 28 – May 1). And, of course, back here at ExCeL London on November 4-6 for WTM London 2019, which celebrates its 40th year.
Simon Press
Senior exhibition director
WTM London