Selling to clients with special dietary requirements
Booking a break for clients with dietary needs or allergies is complex. Debbie Ward looks at how agents can make sure they get it right.

freelance journalist/editor
While some may dabble with Veganuary, or cut down on gluten as part of a weight-loss regime, for others dietary restrictions are a serious issue due to strict ethical concerns or a health condition that could result in an emergency dash to hospital. Each scenario presents challenges when booking holidays but the good news is awareness is spreading.
With many people cutting out certain foods in pursuit of a healthy lifestyle, wellness operators are a good port of call for helping clients with more complicated dietary needs.
Food and nutrition is the biggest current trend noted by operator Wellbeing Escapes, with vegan retreats a growing keyword search. Founder and managing director Stella Photi says checking resorts can cater for glutenfree, non-dairy, vegan and other diets is now a prerequisite when contracting.
Requirements on the rise
Since 2016, Health and Fitness Travel has seen a 58% increase in clients booking vegan retreats, typically in combination with yoga, Pilates or mindfulness. Since the beginning of 2017, 79% of its clients have had a special dietary requirement of some form including vegan, vegetarian, lactose-free, FODMAP (a diet that avoids certain carbs) or GMO-free (no genetically modified food). It has also seen a rise in clients only wanting to book resorts that provide organic and local cuisine.
In response to growing demand, Intrepid Travel has unveiled three limited-edition vegan foodie tours of India, Thailand and Italy, curated with the help of a global team of vegan influencers. Regional product manager Tara Kennaway says: "Our local tour leaders are receiving more vegetarian and vegan food requests from UK travellers. 'Vegan' is also now one of the most commonly searched words on the Intrepid website."
The tragic case of the teenage girl who died on a flight after eating sesame in a poorly labelled Pret A Manger baguette bought at Heathrow was proof of just how serious some allergies can be. In addition, people living with autoimmune coeliac disease suffer serious health problems from ingesting gluten. Charities can help – for instance, Coelic UK has downloadable travel guides to over 50 countries with tips on gluten-free travel and translations of useful phrases.
Using escorted tours and specialists can also help smooth the way in destinations where there are cultural differences or a language barrier, or where the locals are unfamiliar with certain diets.
Making choices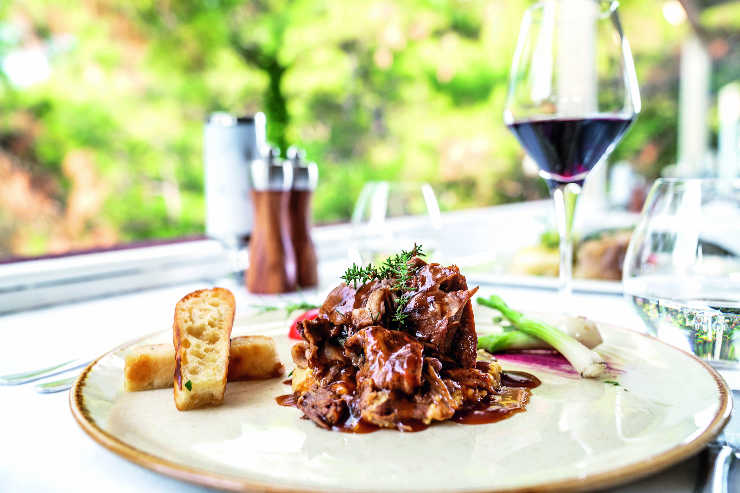 Japan is among trending destinations, though specialist operator InsideJapan points out it is not uncommon for travellers to be offered chicken as a "vegetarian option", while not eating fish is seen as very unusual.
Marketing manager James Mundy says: "InsideJapan's customers are looked after on their trip by the tour leaders, as are tailor-made travellers because all traditional accommodation is contacted to inform them of clients' special dietary requirements. Each customer is also provided with a statement in Japanese that they can present at any restaurant to let them know of anything that they cannot eat and what may happen if they do eat it."
Thailand hotel The Sarojin similarly caters for special dietary requirements and also provides cards explaining food needs in Thai and English so the guests can dine out locally.
Big-name hotels are also upping their meat and allergen-free game. "With health and wellbeing more prominent in today's society, we aim to have around 25% of our core menus suitable for guests who wish to have vegan or vegetarian choices," says Shane Munro, Accor's vice-president of food and beverage, Northern Europe. The group also provides a range of gluten- and dairy-free choices and others on request.
All Tui Blue resorts provide vegetarian, vegan and low-carb options as standard, and offer the option to create bespoke diet plans. Cruise line Avalon Waterways also takes food requirements into consideration.
Janet Parton, UK and Ireland sales director, says: "We plan with the head waiter well in advance and educate our crew to ensure they are ready to offer bespoke menus with ease and confidence – whether it's the way the eggs are cooked at breakfast, the vegan barbecue options at lunch or the gluten-free dishes available at dinner."
As severe allergic reactions often require hospital attention – making them particularly dangerous onboard a plane – some airlines have taken special precautions. Practice varies from airline to airline, and the CAA advises that some will remove peanuts from specified flights if they are contacted well in advance by the passenger or agent. Many aircraft now also carry medication for the treatment of severe allergic reactions.
Destination food file
Care to share?: Places with a small-plate sharing culture usually include plenty of meat-free options – Greek and Middle Eastern mezes and Spanish tapas are good bets.
Matter of faith: In some countries, people avoid meat for religious reasons, allowing for good vegetarian options. Vegetarianism is compulsory in Jainism and is common among Hindus and Buddhists, so much of Asia has good plant-based choices. In Israel, kosher rules that mean meat and dairy must not be cooked or consumed together, so "dairy" restaurants will be meat-free.
Wellbeing: "Healthy-living" destinations such as California are good for those avoiding meat, dairy, gluten and more. Spa resorts are a good option, as many have on-site nutritionists and specialist menus restricting certain foods.
Veg out: Cosmopolitan cities cater to a broad range of diets. Veggie cafe and restaurant review website HappyCow ranks London, Berlin, New York, Portland and Tel Aviv as the cities with the highest number of vegetarian and vegan eateries.
Allergy alert: Asia is among the tricky destinations for those with allergies, due to the use of nuts and nut oil in its cuisine. Specialist operators with local knowledge and language skills can help.