10 ways Hurtigruten's Book With Confidence policy reassures clients
The policy was launched in September and its validity has been extended to 30 November.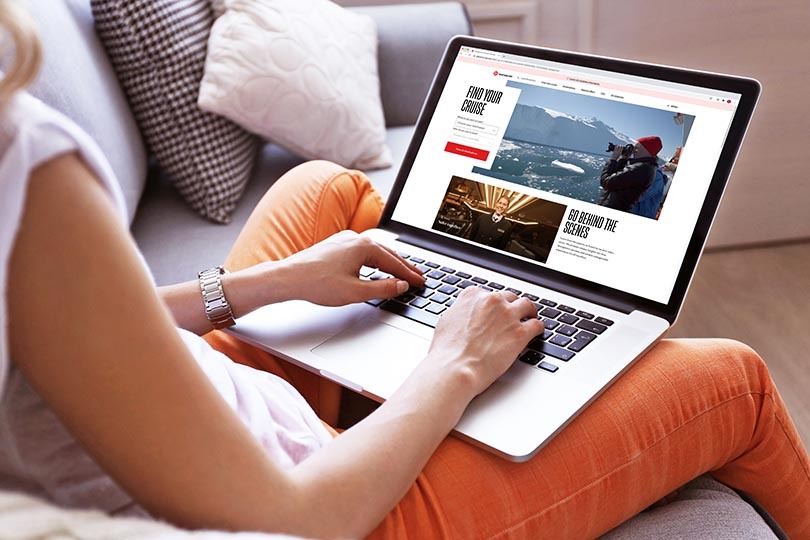 Hurtigruten's recently launched cancellation policy, Book With Confidence, has been designed to ensure clients feel their money is safe when they choose to invest in an expedition sailing with the cruise line. This means any Hurtigruten holidays departing in 2021 and 2022 booked before 30 November come with a solid guarantee – if the client has to cancel at any time, for any reason, they will receive a full refund, including deposit, within 14 days.
The policy can be used as a selling point for Hurtigruten, as well as a stepping-stone for restoring consumer confidence after the pandemic-induced refund debacle earlier this year. Here's how.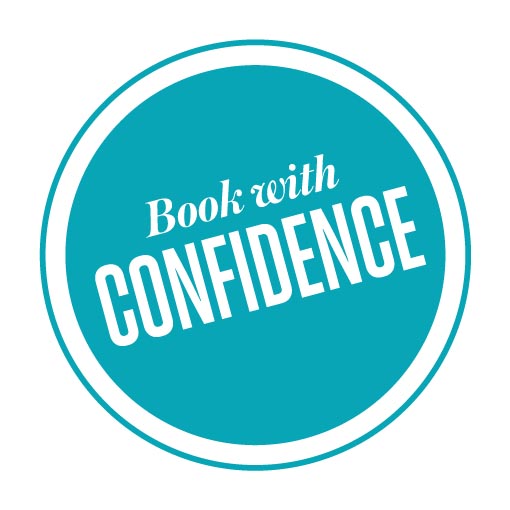 1. It offers flexibility
Eliminating the restraints of standard terms and conditions, Book With Confidence allows customers to change their mind about their decisions without punishment.
2. It restores confidence
Committing to an international holiday right now comes with certain risks, which means travellers' confidence in travel has taken a hit. Book With Confidence allows clients to take a cautious approach to booking, therefore giving them conviction to do so.
3. It's on your customer's terms
Clients can cancel their cruise for any reason, from newly implemented government quarantine restrictions to simply changing their mind.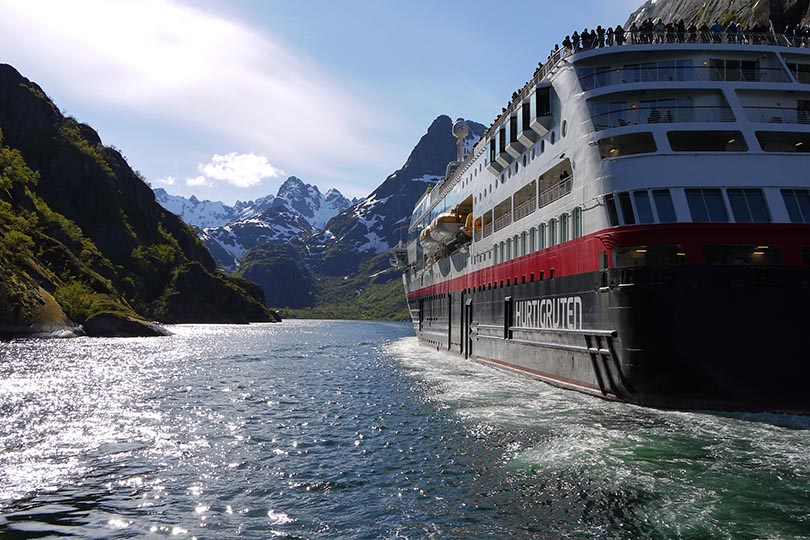 4. It offers financial security
Previously a Hurtigruten deposit was non-refundable – then Book With Confidence came along and offered customers not only the cost of their holiday back on cancellation, but their deposit too*.
5. Its speedy refunds
If a cancellation is necessary, clients won't be out of pocket for long. Hurtigruten's Book With Confidence policy promises its customers will have their money back within 14 days.
6. Its long-range portfolio
Booking trends show clients are confirming trips for even beyond 2021 in the hope the pandemic will have subsided in the years to come. In response to this, Hurtigruten has voyages on sale now for 2022 to destinations including Norway, Alaska, Greenland, Iceland, Scandinavia, the Falklands and Antarctica.
7. Its early-booking bonuses
Hurtigruten's early-booking discounts and advance flight-inclusive offers give clients the opportunity to save money at a time when purse strings have been tightened for some.
8. Its cabin choices
A wide choice of cabin on a small ship means clients can choose the accommodation they feel most comfortable with.
9. Its ethos
Hurtigruten prides itself – and always has done – on its commitment to passenger safety. More recently, the cruise line has built on its existing health and hygiene protocols to keep customers and crew safe during the pandemic.
10. Its heritage
After 127 years of cruising, Hurtigruten doesn't intend to let Covid-19 stop its ships from exploring the globe – it's simply one challenge in the cruise line's long and storied history.
* This offer is applicable for all new coastal or expedition cruise bookings made between 1 September 2020 and 30 November 2020, for sailings in 2021 and 2022. Not valid for group bookings. Customers may cancel their booking for any reason and get a refund including their deposit (but excluding a cancellation fee per passenger as specified below) within 14 days of submitting the refund request. Regular deposit and payment terms apply.
Cancellations needs to be submitted no later than 90 days prior to departure for departures in January to September 2021, and no later than 180 days prior to departure for departures in October 2021 to December 2022. For cancellations submitted later than 90/180 days, regular cancellation terms apply. The Book with Confidence offer applies to any voyages, flights, hotels and transfers booked through Hurtigruten.
Cancellation fee per passenger:
Expedition cruises: £150
Norwegian coastal cruises: £100
Click here for full terms, conditions and frequently asked questions.