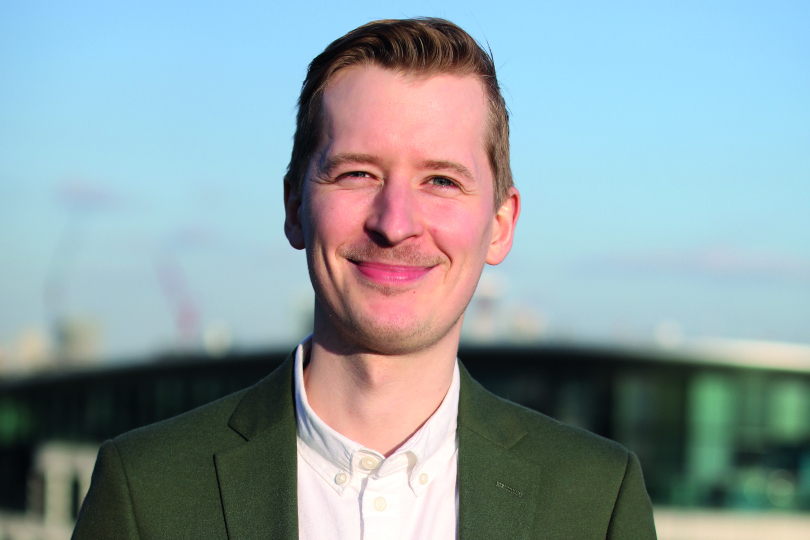 James Whiteman began his travel career at Brown + Hudson
Tell me a little about your background
I just about scraped into the age bracket, as I have nearly a decade of experience in the industry. It was never a particular professional aim of mine, but travel was always something I¹d loved growing up. With a history degree and some luck finding an internship on Gumtree at Brown + Hudson, I was thrown in at the deep end and quickly hooked.
How has your love of travel influenced your career?
Since then [joining Brown + Hudson] I've carved a wildlife/luxury-focused niche for myself, somewhere between content writing and marketing. There were stints in Botswana and India working for a helicopter safari company and an ecolodge, a wonderful four years at Jacada Travel where my love for Africa bloomed, and a fascinating year at the incomparable Cookson Adventures before I was offered my current role as the brand manager for Expert Africa, a company I had long admired.
How did you find out the position at Expert Africa?
An extremely helpful recruiter.
What are the big issues affecting tourism in the region?
Being a company specialising in Africa, the team and our clients are understandably concerned about the environmental and social impacts of their travel on both a global and local level. It's a huge and increasingly unavoidable challenge for the industry as a whole. Thankfully the types of experiences and businesses we work with in Africa, as well as the ecologists, zoologists and environmental scientists, means ­conservation and sustainability are at the heart of Expert Africa. Ensuring travel not only offsets but results in benefits that outweigh the costs is vital to the future of the industry as well as being the right thing to do.
How can the travel industry be "smarter, better, fairer" in 2020?
Having the guts to not sell products that don't meet ethical and sustainability standards, even if short-term profits take a hit. Tiger Œsanctuaries and elephant riding are a great example of social and industry pressure coming together for a big impact, changing from hugely marketable experiences to being regarded as morally wrong in a short time. Wider problems such as overcrowding in places like Dubrovnik and Angkor Wat, or even the carbon footprint of numerous short-haul mini-breaks, bring up bigger questions of not only what, but if things should be sold.
What's your favourite part of the job?
Meeting with businesses and conservationists that are having a real positive impact on the ground in Africa. With the negative news stories and being based in London, it can be hard to see the bigger picture but seeing what¹s being done, supported by tourism, is the real motivator.
Where do you see yourself in 5 to 10 years' time?
I would love to see the rewilding conservation movement grow in Europe. I'd also like to run a business that brings the safari experience closer to home. Wolves in Scotland might be a little more than a decade away, but there is space for enigmatic predators in Europe and sustainable tourism can be a key part of facilitating it.
What are your hobbies?
Old motorcycles, old cars and cycling. Does my cat count as a hobby?
If you could be a leader in travel for a day?
Colin Bell, ­co-founder of Wilderness Safaris, Great Plains Conservation and Natural Selection Safaris,­ so I could attempt to capture a tiny fraction of his experience and knowledge on paper.