2019: Goodbye Brussels and kick-off in Japan
In the year ahead our sights are set on March 29 – the date we leave the European Union. Gary Noakes previews this momentous event and what else the year has in store.

Brexit
The outlook for travel over the next few months remains uncertain, as firm plans are currently unknown. MPs will vote on the UK's Brexit deal in the week beginning January 14. The vote was due to be held before Christmas but was put on hold after Theresa May admitted she was set to lose.

Research firm Euromonitor International predicts two million fewer UK departures this year in the event of a 'no-deal' Brexit. Caroline Bremner, Euromonitor's head of travel, said: "With the UK economy in a state of flux, and a decline in the value of sterling, departures would stagnate over 2018-2020."

There is consolation for inbound operators, though. "A 'no-deal' scenario would see the pound fall by about 10%, on top of a decline in 2018, making the UK more attractive to overseas visitors," Bremner added.

Just how things may change after March 29 was illustrated by one subtle difference in the UK-US open skies deal signed in November. It allows only for airlines with "substantial ownership and effective control" in either country to open routes; so the opportunity for another non-British carrier like Norwegian to launch UK-US flights is now closed unless the US government grants a waiver.

Mike Whitaker, a former US Federal Aviation Administration official, summed up Brexit's impact on travel recently as there being "no upside for the industry – the focus is only on managing the downside".
New regulations
Apart from Brexit, 2019 will thankfully not see the array of new laws that affected the industry in 2018. Instead, some reviews into existing legislation are taking place.

Among these is one from the Payment Systems Regulator, in part a response to agents' disquiet about the ban on card charges introduced in January 2018. The Payment Services Directive means companies can no longer charge a fee for credit or debit card use; something that has hit travel's profit margins.

An Abta spokesperson said: "This is very important for members, especially retailers who can no longer pass on card charges to consumers even though there is very little to no evidence that their own costs have come down," adding that it was "an extensive review".

Something else affecting agents is Iata's new settlement scheme, NewGen ISS, which it says means "more personalised products and services, enhanced customer support and more cost-effective solutions" for agents, plus a lowering of airline distribution costs. It is due to be implemented in the UK in February.

Elsewhere, February 1 will see the end of a three-month call for evidence by the Home Office into alcohol-related disruptive behaviour at airports in England and Wales. Airlines including Ryanair have called for a halt to almost 24-hour airport drinking to curb disruptive behaviour, with incidents rising from 162 in 2013 to 422 in 2017. Recommendations will by published by the end of May.

The industry can also expect more consultation on the Heathrow expansion saga and on the growth strategy for aviation in general up to 2050.
Airlines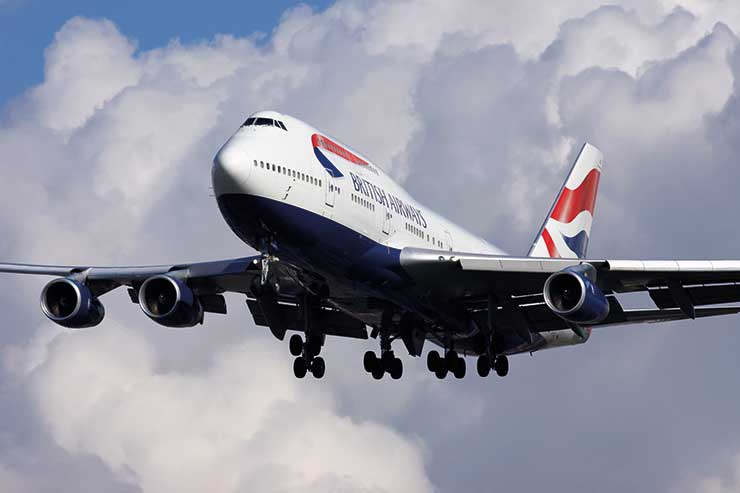 Airlines have been in an expansion and investment cycle for the past few years on the back of low oil prices, but this is now tapering off and UK carriers have the added uncertainty of Brexit to contend with.

While agreements on flying rights are sure to be reached at some point, any drop in the pound's value will hit an industry that buys fuel in dollars but takes most of its revenue in sterling. Brent crude averaged $54 a barrel in 2017, but prices this year reached the $60-80 mark.

Lufthansa Group chief executive Carsten Spohr said in November that the [aviation] industry's growth needed to slow in Europe, as it had "reached maximum".

John Grant, director of aviation data company OAG, added: "There is certainly still scope for further consolidation in Europe. Small regional carriers will come under pressure, and unless they have some larger strategic alliance or relationship then the first half of the year could be quite lonely."

Flybe knows this and is currently in search of a partner after forecasting 2018 losses of £22 million. The demise of Primera Air, and Wow Air's rescue by Wizz Air investors Indigo Partners, mean the budget long-haul sector's outlook is also more cautious in 2019, with Norwegian pledging to digest 2018's 33% expansion before adding anything else.

On a brighter note, 2019 will see British Airways mark its 100th anniversary. Its forerunner operated the world's first daily international scheduled flight, from Hounslow Heath to Paris, carrying only one passenger. BA promises 12 months of events to mark the occasion, with more details due to be announced.
Airline Insolvency Review
"There is scope for further [airline]consolidation in Europe. Small regional carriers will come under pressure, and the first half of the year could be quite lonely"
John Grant, director, OAG
The Department for Transport has confirmed that publication of the review into how airline collapses are handled, due in 2018, is now "likely to be [delivered] early 2019". The review is examining whether airlines should be allowed to wind down rather than collapse.

It follows the Monarch Airlines failure, when aircraft were drafted in by the CAA to fly home all Monarch's customers, regardless of whether or not they were Atol-protected, at a cost to the taxpayer of £60 million. Many criticised this as a mockery of the Atol system, which does not cover non-package sales, and the review will make recommendations that could include bringing all air travel under Atol.

Despite the industry's frustration, Atol reform may not be high on the government's to-do list, given the timing of the report's planned release, around the time of Brexit.
Events and anniversaries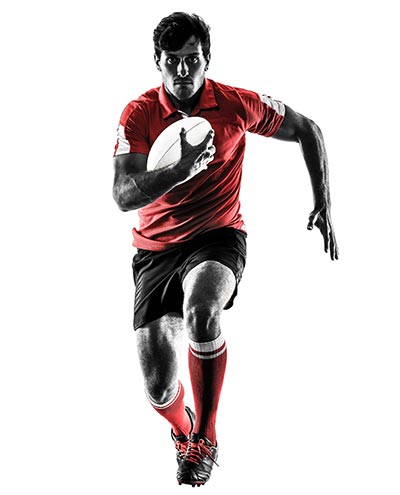 This year sees the global sporting focus switch from football to rugby, with the Rugby World Cup taking place in Japan. The event will run from September 20 to November 2 and straddles Abta's Travel Convention, which takes place in Tokyo in October. The two events mean a country often arguably overlooked by the industry will be firmly in the spotlight.

A key date this year will be the 50th anniversary of the first moon landing on July 20, 1969. Celebrations to mark Apollo 11's mission will include a Guinness World record attempt at the most simultaneous rocket launches and an Apollo Homecoming Dinner at Alabama's US Space & Rocket Center. Washington's Smithsonian Museum will also hold a five-day celebration from July 16.

Elsewhere, Italy, and particularly Turin, will be in focus for the 500th anniversary of the death of Leonardo da Vinci; while in southern Italy, Matera will be a European Capital of Culture.

Matera shares this distinction with Bulgaria's second city, Plovdiv, and both will hope to boost their status as city break destinations.

Havana will also mark 500 years as Cuba's capital this year, while commemorations will take place to mark 80 years since the outbreak of the Second World War.
Closer to home, WTM London marks its 40th anniversary at the ExCeL exhibition centre.
Mergers and acquisitions
While once the big operators did all the buying of smaller rivals, Tui and Thomas Cook are now taking a back seat to online players and venture capitalists in terms of M&A.

An example is On the Beach, which revealed profit margins in excess of 30% in 2018 – something traditional operators can only dream of – and paid £20 million for operator Classic Collection in August. On the Beach has cash and, despite a pledge to grow mainly organically, chief executive Simon Cooper said he would "evaluate any opportunity that comes along". Expect more acquisitions from this layer of businesses in 2019.

Further activity is also likely from private equity firms, the behind-the-scenes investors. They find OTAs' margins very attractive but are equally keen on other travel businesses, because globally, the sector is a massive growth industry.

Advisory firm BDO forecasts a quiet few months until Brexit, but Harry Stoakes, M&A partner, recently predicted "a surge of activity in the second half of the year if things settle down".

US firm Indigo Partners is one example of an "under-the-radar" investor unknown to many but having a big influence in travel globally. It rescued Wow Air when Icelandair pulled out of a purchase deal and added Wow to a portfolio that includes stakes in Wizz Air, Denver's Frontier Airlines, Chile's JetSmart and Mexico's Volaris. Indigo has 430 aircraft on order that it will supply to these carriers.
Destinations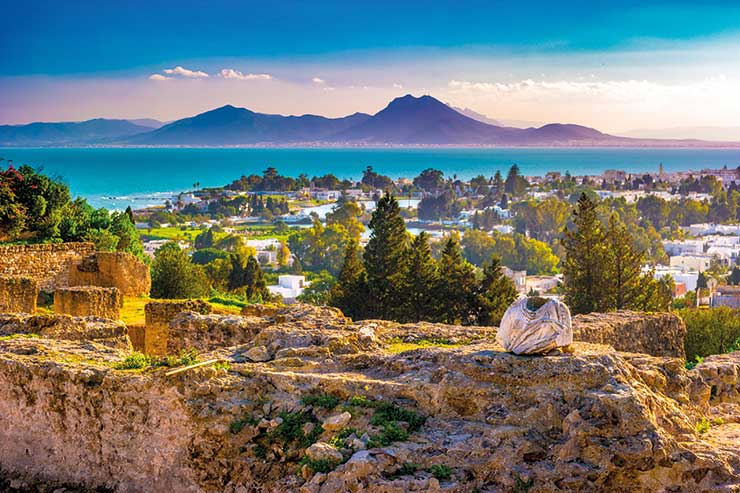 Tunisia's recovery should continue in 2019, with this summer marking two years since the Foreign Office advice against non-essential travel was lifted after the 2015 Sousse massacre.

Thomas Cook and Tui resumed offering holidays to the country this year and Tunisia recorded 107,000 UK visitors up to October 31 – well ahead of its target of 85,000 for the whole of 2018. Tunisia hopes UK arrivals will reach 200,000 in 2019.

Egypt is still struggling with the FCO ban on flights to Sharm el Sheikh and the tragic deaths last year of two tourists – Cook agent Susan Cooper and her husband John – in Hurghada only exacerbated the problems Egypt's beach tourism faces.

Last year, eight million worldwide tourists visited Egypt, still far below 2010's peak of 14.7 million.

Global Travel Group managing director Andy Stark said: "Sales to the Mediterranean have seen a notable uplift in the last year, with Turkey and the Greek islands selling well for members thanks to growing capacity in the eastern Mediterranean.

"Turkey is bouncing back with a significant volume of holidays. In North Africa, Egypt is holding steady while Tunisia, though not a big seller, is seeing growth as capacity returns to the country." He added Croatia was selling "particularly well".
Cruise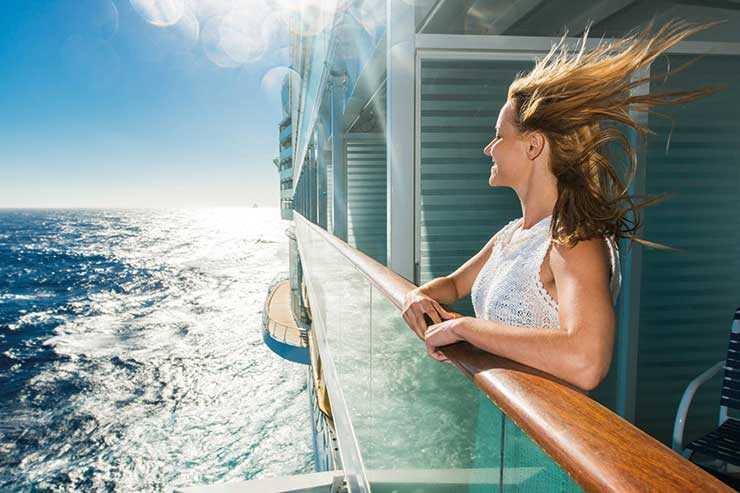 2019 will see cruise really grab some attention, with 24 ocean ships and 11 river vessels due to launch.

The number of new sea vessels is of particular note, as 2018 saw only a dozen or so ocean ships enter the market.

Among the 2019 launches are five ships each carrying more than 4,000 passengers from MSC, NCL, Carnival and Royal Caribbean International. Tui's cruise brand Marella will be debuting its latest ship, Marella Explorer 2, in April.

The number of UK cruise passengers this year should reach the two million mark, but 2017's 1.97 million figure grew by only 4.3%, so the industry will have to work hard to fill all its new berths. In its favour, cruise has the all-inclusive option that many brands offer, which will appeal in times of economic uncertainty.

Clia UK & Ireland is confident about 2019. Boss Andy Harmer said: "With continued investment and innovation across the sector, the coming years look set to be record-breaking for the UK cruise market."