Back to the future in Taiwan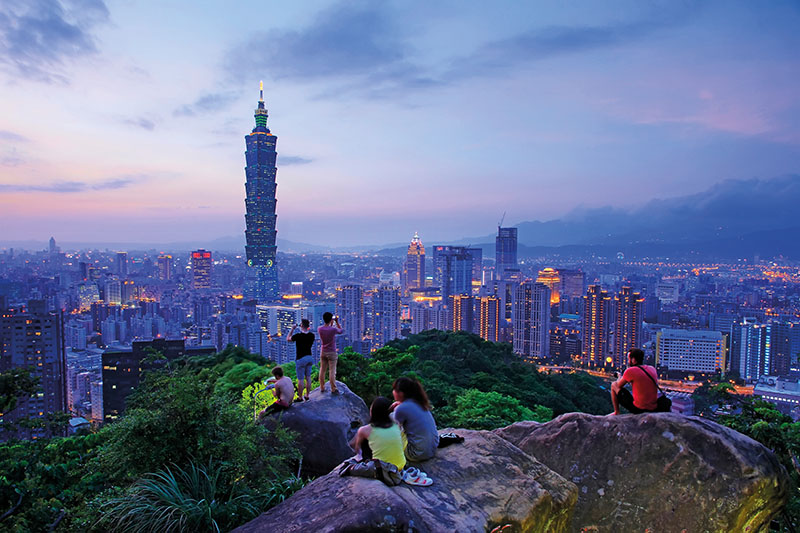 View of Taipei101 from Elephant Mountain.jpg
From tea plantations to high-tech cityscapes, Taiwan is the perfect marriage of old and new. Mike MacEacheran time travels across the country to explore the lesser-known side of Asia
Close to the top of Elephant Mountain, the jungle path reaches its grand finale. Through wide, awkward trees and shaggy ferns, the trail clambers up a stone-hewn staircase humming with insects and birds ghosting through the greenery. The summit is not far away, but already I can sense the view before I see it: a panorama of steel-and-glass condominiums, exaggerated skyscrapers and a dazzling super-sized metropolis rising above the steamy foliage. It is a view that peeks out from the forest, pulling me from a tropical, primitive past into a bright, extraordinary future.

We're hiking in the Nangang mountains above Taipei to see it at its most spectacular, and up here the buzz of Asia's most cosmopolitan megacity is palpable.

The bamboo-shaped Taipei 101, once the world's highest super skyscraper at 509 metres, soars above the mountain, while across the valley a thousand other neck-craning towers glitter. One by one, hikers arrive at the top with heads bowed piously as if in prayer, but as the sun dips the result is the same. The vista silences everyone.
To continue reading...
Please log in below or join now for access.