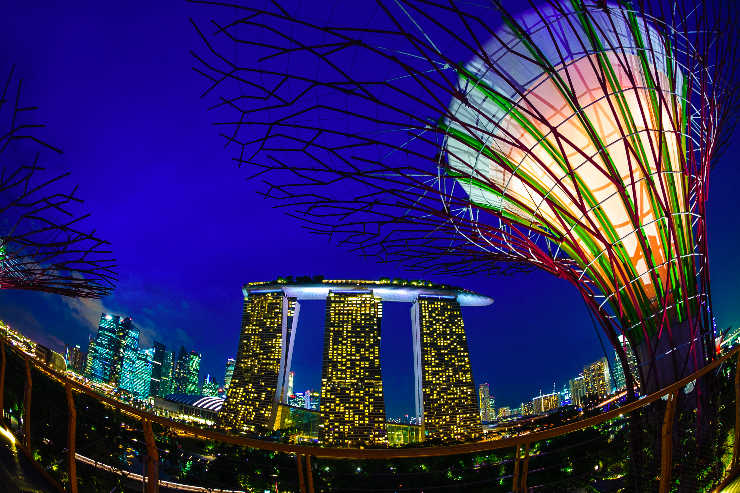 Gardens By The Bay with Marina Bay Sands hotel behind (supplied by STB).jpg
Weaving through the colourful, crammed streets of Kampong Glam, our convoy of vintage Vespas draws envious smiles and waves from all we pass.
A scooter sidecar proves the ideal vantage point for gaining a glimpse of Singapore's bygone days and, as we putt-putt along its skinny thoroughfares such as Arab Street and Haji Lane, I feel a lifetime away from our previous stop, Marina Bay, with its futuristic skyline.
Little India and Chinatown, with their colourful shops and street stalls, offer further fascinating insight into Singapore's seamless blend of old and new, while a "bumboat" tour along the Singapore river yields shots of former merchant houses clustered by the riverfront, cowering in the footsteps of the vertiginous blocks towering behind.
Singapore, it transpires, is very much a destination in touch with its past, and this year sees the destination mark the bicentenary of the arrival of Sir Stamford Raffles, who established it as a British port back in 1819.
The bicentenary is a focus for our February fam trip with the Singapore Tourism Board (STB) and Singapore Airlines. A more pressing objective, however, is to encourage us to recommend longer stays for UK visitors, up 13% in 2018, and to consider Singapore as more than a brief stopover option for clients heading to Australia – or indirect Asian destinations such as Myanmar.