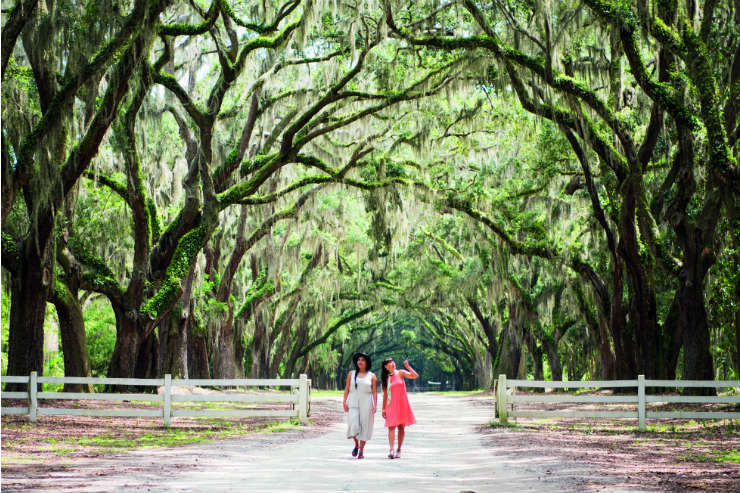 Spanish-moss covered oak trees in Savannah, Georgia
In storied Savannah, cobbled plazas are abuzz with art and culture, while restaurants and bars serve standout cocktails, cuisine and Southern hospitality, discovers Jacqui Agate
The table at Mrs Wilkes Dining Room groans. Bowls of collard greens, mac and cheese and candied yams cover its surface, and my fellow diners and I look on in delight.
A server finds space for a last, teetering plate of fried chicken, and we tuck into the feast with relish. It's my first taste of Savannah, Georgia, and it's delicious.
Mrs Wilkes has been a city staple since 1943. A no-frills boarding house and dining room, it dishes up Southern food in titanic portions and serves it family-style to friends and strangers sat around the same large tables. There are few better introductions to Savannah, the "Hostess City of the South".
I've been in the city for less than 12 hours and its nickname is already ringing true. Kissing the border with South Carolina, Savannah has a warm climate and even warmer people.
And a new direct flight route from Heathrow to Charleston, a South Carolina city two hours from Savannah, means reaching this Georgian bolthole is now easier than ever. Launching in April with British Airways, the route allows your clients to visit two cities dripping in Southern charm in the space of a single trip.