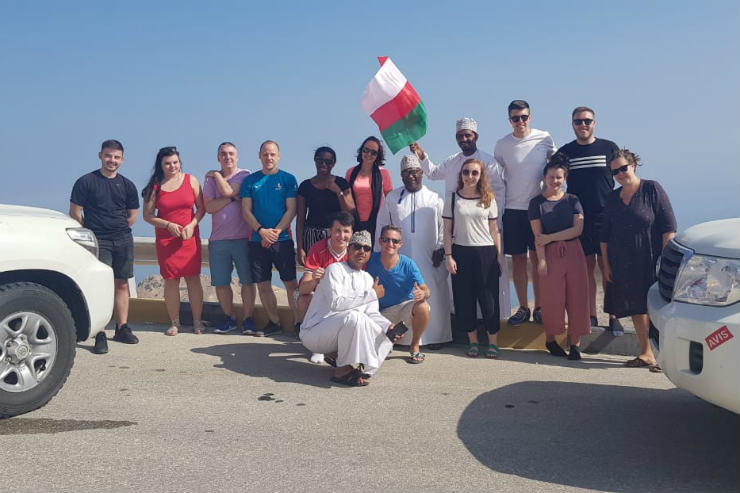 Oman Group on the road b40e17be-a5e5-4fa2-95d7-2dcfd3e900db.jpg
He's standing his ground, donning a determined "don't mess with me" expression and a broad stance that's blocking my car's path. He's got the hump – literally. How have I found myself in a standoff with a disgruntled camel?
It seems such a situation is to be expected when taking part in a driving tour of Oman, because this surly chap is one of hundreds of wild camels roaming the road and its verges.
But these mammals are about the only obstruction on Omani roads, as I discover on the 723-mile journey from Muscat to Salalah on The Grand Tour of Oman fam trip. Wide, smooth and free of (motorised) traffic, an agent I'm travelling with says he'd rate the coastal highway as "one of the top 10 roads in the world".
An absence of railways and injection of cash into infrastructure ordered by sultan Qaboos bin Said Al Said are to thank for the nation's road-trip appeal. Quite the feat considering in 1970, when sultan Qaboos came into power, Oman had just six miles of asphalted roads. It now offers thousands.
The sultan's influence is paramount in every desert, beach, wadi and mountain in Oman, so his hometown of Muscat makes a perfect place to start a driving tour; especially since Oman Air flies double daily to the destination from Heathrow (and once daily from Manchester) and Avis has a hub at the recently opened Muscat International airport.