Family-friendly Galapagos cruising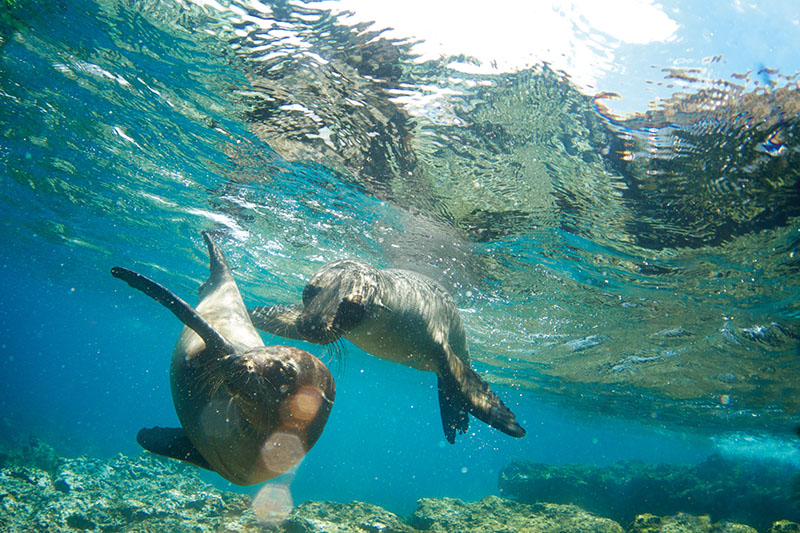 Up-close wildlife encounters and active excursions make the Galapagos Islands an unforgettable family holiday, as Sara Macefield discovers onboard Celebrity Xpedition
As a turtle paddles gracefully into view just a metre or so in front of me, I stop spellbound, relishing every second of this captivating underwater encounter.

It's the first of many magical moments on a Galapagos Islands voyage with Celebrity Cruises, but it is abruptly shattered when another snorkeller barges past, obliterating my view and forcing me to duck, flailing flippers missing my face by millimetres.

Cursing into my snorkel at their rudeness, my annoyance grows when I realise the culprit is none other than my 15-year-old daughter, Holly.

She looks mystified as I forcefully tap her on the shoulder and angrily gesticulate through her facemask.

Such was her excitement at spotting the turtle, in true teenager fashion she was completely oblivious to anyone else around as she raced in for a closer look.

Her twin sister, Dani, is no better. She vanishes as soon as we jump into the water from the Zodiac boat, completely disregarding my instructions to stick together and leaving me wondering where on earth she's gone.

When she later appears, her face lights up with joy as she recounts an unforgettable solo encounter with a playful sea lion where the two of them spent many minutes ducking and diving through the water.

Not surprisingly, she's unrepentant at disappearing off, brushing away our concerns by claiming we'd been too slow and couldn't expect her to wait for us.

Thankfully, both my daughters are confident (perhaps too confident) swimmers. Knowing this, and that we are all monitored by the Zodiac crews, is a reassuring thought on the deep-water snorkelling trips that are such a highlight of this seven-night sailing on Celebrity Xpedition.
To continue reading...
Please log in below or join now for access.