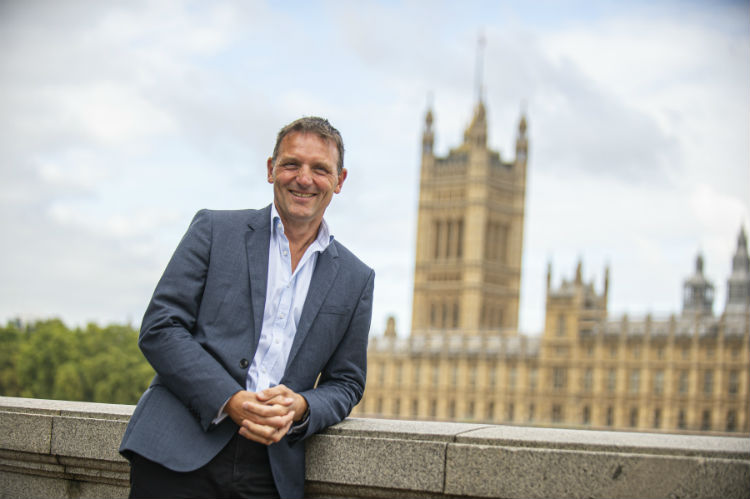 Hawke: 'I wouldn't have had the career I've had without freedom of movement'
"I've never been political", grins (arguably) travel's most vocal political pundit.
Giles Hawke's Twitter followers would likely beg to differ. As his "pro-Europe, not unicorns" emoji-filled Twitter handle suggests, Hawke is not a fan of the B-word.
We're sat on a sunny terrace near London's South Bank. It's mid-summer. Boris Johnson has not yet shocked the UK with his decision to suspend parliament but the Cosmos and Avalon Waterways chief executive believes Brexit – deal or no deal – is one of the greatest threats facing the travel industry.
Hawke has a personal reason for his support of the EU. "I wouldn't have had the career I've had without that freedom of movement; that freedom of being able to work somewhere else," he says simply. "I've lived and worked in France for a big chunk of my career, I worked in Austria, I even studied in France for part of my degree."
I can't help but ask if this (as Nigel Farage and co might suggest) is a classic case of the EU benefiting the metropolitan elite. Hawke laughs.
"I grew up on an estate in an ex-council house, single-parent family on free school meals.
"I wasn't born into any kind of privilege, but I had an opportunity through education, which anyone can get, to apply for a European Study Grant to study in another country."
It was this that ultimately shaped Hawke's career. His time in France led to a love of travel, and the day after he completed his final exam for his French and business studies degree at Lancashire polytechnic, Hawke jumped on a plane to Chamonix where he spent the following five months working as a night porter.

"I had no idea what I wanted to do, I just wanted to do something practical," he explains.