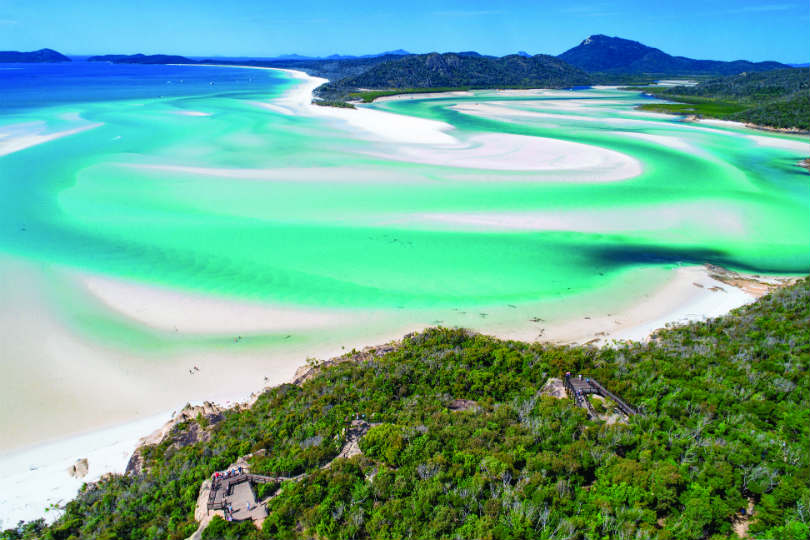 Whitehaven Beach on Whitsunday Island. Picture: Mark Fitz
The collection of 74 islands peppered across the Great Barrier Reef has long been a luxurious romantic getaway for locals and tourists, yet visitor numbers fell after Cyclone Debbie hit in 2017, as several islands closed to repair resorts.

Two years on and the islands are very much open for business, as I discovered at a recent event.
"We're back and at full strength," said Natassia Wheeler, chief executive officer for Tourism Whitsundays. "There's been AUS$1.2 billion investment in the past two years."

The cash has redeveloped Daydream Island Resort, now home to 277 rooms and suites, three restaurants and five bars, and an updated living reef complete with an underwater observatory and education centre.
Clients can meet the six on-site marine biologists to learn about the numerous species that live and breed in the reef's waters.

Marine biologist Johnny Gaskell told me about the extensive coral restoration programme being undertaken to counteract the effects of bleaching and Cyclone Debbie.