Meet the masters of street dance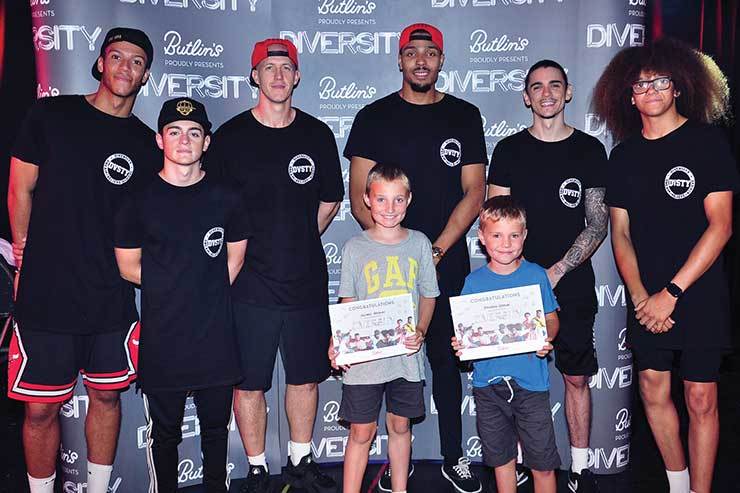 Diversity with some dance recruits
Book a Diversity-themed weekend at Butlins and kids can take part in an academy with the street-dance legends. Katherine Lawrey watches (and wishes she could take part).
My nephews sit cross-legged on the dance floor, waiting expectantly, with a group of 100-odd children. A couple of Redcoats invite any child who wants to join them on the Reds stage to show off their best moves, and a few kids immediately grab the limelight. A little guy somersaults across the stage. Another spins on his head.

My sister whispers in my ear: "I hope our boys are OK – they're not really dancers."

And I begin to wonder whether I have just become a very bad auntie by catapulting my non-dancing nephews into Butlins' very own episode of Fame – all in the name of journalistic research.

I'd been invited to the UK holiday park in Minehead to experience its Diversity themed weekend. But to my great dismay, I am about 20 years too old to take part… although I'm sure I could do with the dance tips.

Cue my nephews to be my guinea pigs. What works in my favour is that if they're going to step out of their comfort zone, they might as well do it with the coolest street-dance teachers around.
To continue reading...
Please log in below or join now for access.