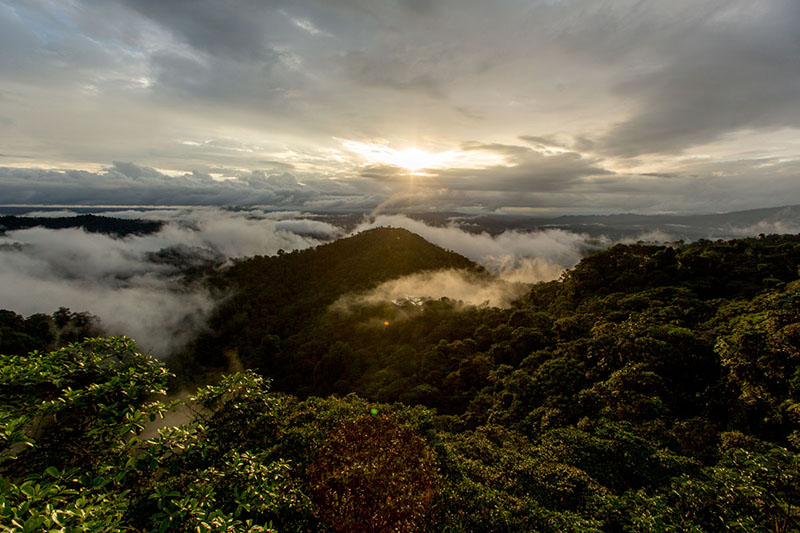 Mashpi Lodge & Choco Cloud Forest (7).jpg
Clients who visit Ecuador, Galapagos, Colombia or Peru with Metropolitan Touring will help safeguard a delicate biodiversity hotspot, as part of the operator's carbon neutrality initiative.

The DMC, which owns three Galapagos expedition cruise vessels, as well as Mashpi Lodge in the Ecuadorian cloud forest and Casa Gangotena in Quito, has pledged that from January all of its operations will be carbon neutral – including clients' international flights.

The carbon emissions each traveller is expected to create will be calculated and included on their booking documentation, while invoices will contain an automatic payment into a special trust fund to buy land in the Choco Bioregion surrounding Mashpi Lodge. This forest is one of the most biodiverse on earth and a significant producer of oxygen, and 700,000 acres of the wider region was recently declared a Unesco Biosphere Reserve.

Metropolitan's product manager Francisco Dousdebes says that while the company has strived to minimise carbon emissions in its own hotels and cruise ships for several years, this is the first time it has also looked at the operations of third-party suppliers and considered air travel.

"We are doing this across all our operations," he explains. "So if you are travelling with us from the UK, your trip will be carbon neutral from your non-stop flight into Ecuador until you leave the country."

A typical 10-day trip comprising Quito, Mashpi, a six-night Galapagos cruise, international and domestic flights and all transfers generates nearly four tons of CO2 emissions. The final carbon offsetting bill is still being calculated, but Dousdebes says the company is confident clients will want to take responsibility for the carbon impact of their holiday.

"Our chairman Roque [Sevilla] is obsessive about this; carbon offsetting will not be optional," he confirms.

Further developments within the portfolio include expansion of the spa facilities at Mashpi Lodge and the addition of a spa at Finch Bay hotel in the Galapagos.

Metropolitan is developing its first hotel outside Ecuador: Wayabero Lodge in Colombia's Sierra de la Macarena region, south-east of Bogota. The company has bought an area of forest spanning more than 3,300 acres and has plans for an eco-lodge to open in late 2020.

"Wayabero is located where South America's most important ecosystems – the Andes, the Orinoco and the Amazon – all meet," says Dousdebes. "The biodiversity is simply incredible, but currently there is nothing for high-end travellers in this area."

Metropolitan also intends to open a nature guide training school in Colombia to promote guiding as a career opportunity for local people.