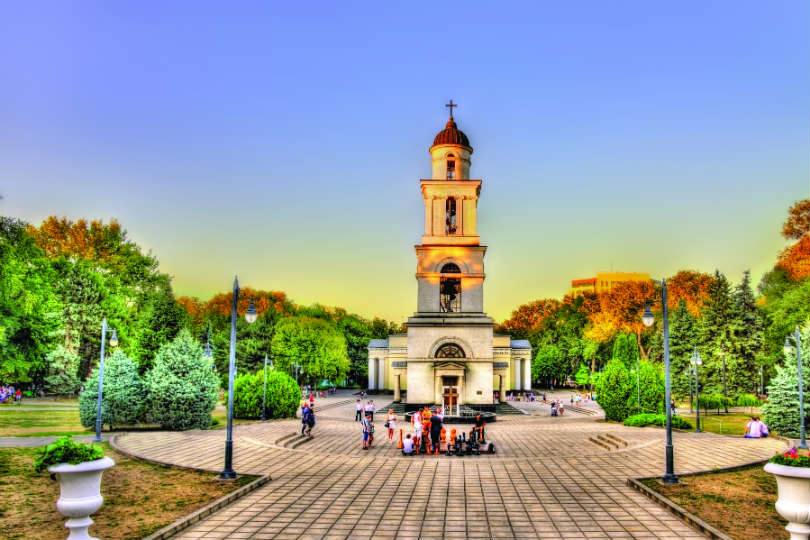 There is a new Explore short break to Moldova
The damp, musty air hangs heavy as I tour the underground network of carved-out tunnels on my small train, like a wannabe James Bond movie baddie inspecting his underground lair.
It's not world domination I seek, however, but plonk – the setting being the 75-mile network of 15th-century limestone wine cellars at Cricova, just north of Moldova's capital, Chisinau.

Nestled between Romania and Ukraine, Moldova was "the vineyard of the USSR" during Soviet times and its wine regions such as Purcari enjoy an enviable reputation.
Wine is serious business here – there's even a National Wine Day in October. Tours of Cricova's subterranean "wine streets" add novelty value, with one area dedicated to the collections it gifts to visiting dignitaries, who include Vladimir Putin.
Cricova's collection is trumped only by local rival Milestii Mici, whose subterranean wine-packed tunnels span a record-breaking 120 miles.
Feeling done with tunnels for the day, I head instead to the more rarefied option of Mimi Wine Castle, 25 miles from Chisinau.

Touring the exquisitely restored facilities, I learn of plans to open a wine spa and seven high-end lodges by next summer, and there's ample time left over to savour the castle's delicious wares over a substantial meal in the restaurant.
I manage to fill in any lingering gaps in my Moldovan wine appreciation back in Chisinau over an entertaining, sommelier-led tasting at wine shop-cum-bar Carpe Diem.

Fancy wine castles aside, Moldova remains Europe's poorest and least-visited country.

Yet interest is building, and combined with neighbouring Transnistria it's a new addition to Explore's 2019/20 Worldwide programme.

As Hannah Methven, the small-group specialist's worldwide programme manager explains, it's proven an instant hit with customers, with some departures for the five-day guided Moldova Short Break tour I'm road-testing selling out almost immediately.