Off the beaten track rail journeys
For seasoned rail travellers and those with a sense of adventure, look beyond the classics. Abigail Healy picks out three new rail holidays that will take clients off the beaten track
The intriguing Silk Road
The Silk Road was a well-trodden path for traders in ancient times but is full of mystery and intrigue for British travellers.

Golden Eagle Luxury Trains is offering clients the chance to explore part of it by rail on a new journey between Almaty in Kazakhstan and Iranian capital Tehran. The itinerary also travels through Uzbekistan and Turkmenistan, visiting the world's oldest Koran at Tashkent, and
Darvaza's gas crater, which has been burning for over 40 years.

Natasha Baker, marketing manager, Golden Eagle Luxury Trains, says: "Our new Persia and Silk Road itinerary enables travellers to witness these little-visited lands in comfort and style."

Travelling aboard the luxury Golden Eagle hotel-train means guests enjoy five-star en-suite accommodation and fine dining with a fully-guided off-train excursion programme.
Book it: The 15-night Persia and the Silk Road trip starts from £15,195pp based on an October 2, 2019 departure. Price includes three-nights' hotel accommodation (one in Almaty, two in Tehran) and 12 nights on the Golden Eagle in Silver Class. goldeneagleluxurytrains.com
Pioneering the Copper Trail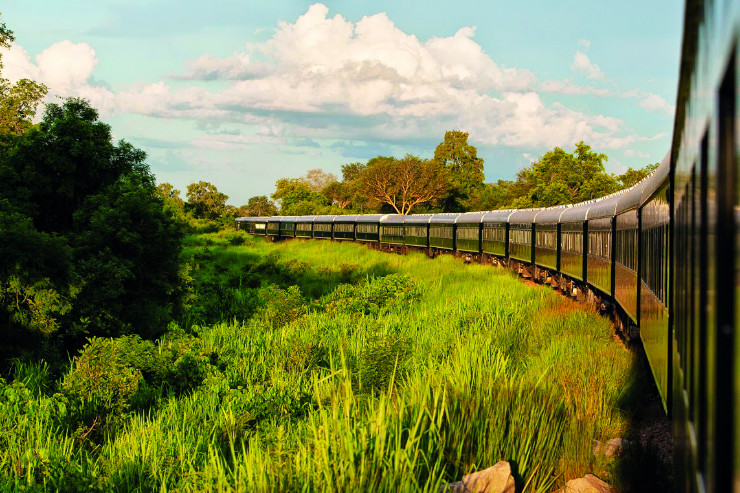 Rovos Rail has a history of operating luxurious African rail journeys, with popular routes including Pretoria to Cape Town or Victoria Falls. Yet a new route for the operator takes clients to some of Africa's more remote destinations.

A Trail of Two Oceans is a 15-day expedition through Tanzania, Zambia, Democratic Republic of Congo and Angola. It will be the first time a passenger train will travel the east-to-west Copper Trail on this route.

Rohan Vos, owner and chief executive says: "It's taken over two years to acquire permission and have our proposed itinerary approved by the respective authorities. There has always been interest in the Copper Trail but due to the line being in disrepair it could never be explored.

"My team and I have flown across borders to meet the relevant officials, drive the route and conduct site visits in an effort to smooth the way as best we can for our intrepid travellers."

The inaugural trip from Dar es Salam in Tanzania on July 16, 2019, is already sold out but places are available on the reverse journey departing Lobito, Angola, on August 2, 2019.
Book it: The trip starts from £9,750pp. rovosrail.com
Discovering South Korea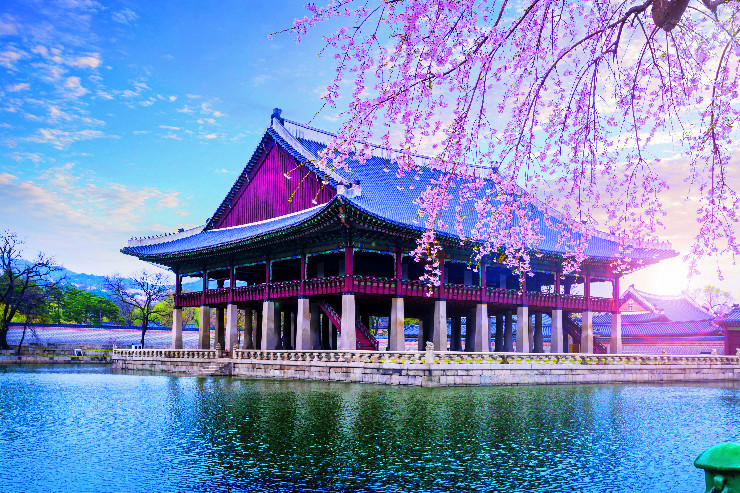 Great Rail Journeys has noted increasing interest in South Korea by travellers and has added an itinerary in the Asian nation in response. Timeless South Korea is new for 2020, with clients able to see the intriguing demilitarised zone, take a class making local delicacy kimchi and visit Gyeongbok Palace.

Louise Heatley, head of product and contracting at Great Rail Journeys says: "Korea is becoming ever more popular with travellers, which is why we have introduced this new tour for 2020. For our well-travelled guests, Korea offers a new destination to be explored, before it becomes as popular as other countries."

Although not entirely navigated by rail, clients travel by train from Busan in the south to capital Seoul in the north of the country.

Heatley says the trip highlight is the visit to Hanok Village in Jeonju. "This fascinating village is made up of over 800 dwellings that date back to the Joseon dynasty, providing a total contrast to the modern city that surrounds it."

Book it: The nine-day trip starts from £2,795pp. greatrail.com