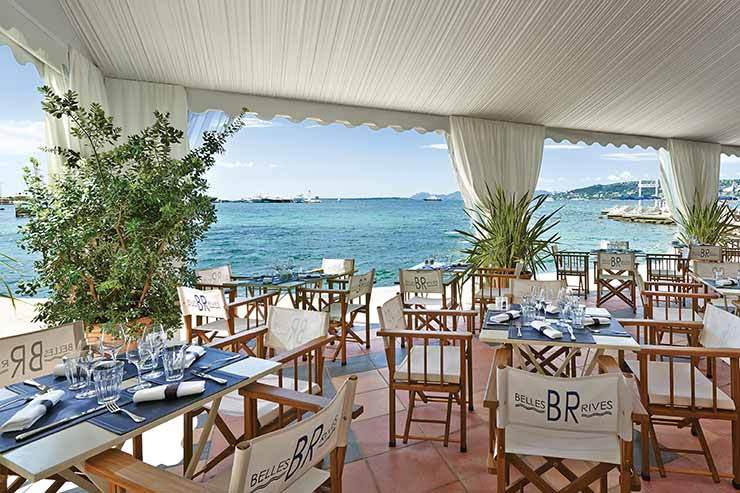 Hote Belles Rives beach terrace
Above: Hotel Belle Rives, Cap D'Antibes
At the start of the week I had breakfast with them and chief executive officer Filip Boyen at The Arch Hotel in London.
It was a chance to recap on SLH's strategy with Boyen, who has now been in the role for seven months. Hotels that want to be aligned with the brand have to adhere to a list of 720 quality standards, and Boyen is determined to be tough on those who fail to meet them. "This year every hotel will be inspected once. It used to be every two years," he explains. "They are mystery inspections, and we will be tough. If a hotel does not meet our standards, they have six months to address the issues, and if they still fall short, they will be out."
Hotels consistently achieving these standards were represented around the table – Park Hotel Al Cappuccini in Umbria; Hotel Byron near Pisa; Hotel Belles Rives and Hotel Juana in Cap D'Antibes; Nimb in Copenhagen; and The Iroquois New York.
They emphasised the importance of trade relationships to their hotels. Barbara Pardini, sales and marketing manager at Park Hotel Al Cappuccini, said. "We rarely sell to people who don't know us," she admitted. "So agents must come out and see it."
There was a plethora of accents around the table, from French to Italian, but no matter where in the world their hotel was located, they shared common traits. The history of their bricks and mortar – Park Hotel Cappuccini is a restored 17th-century monastery; the Art Deco Hotel Belles Rives is a one-time home of F Scott Fitzgerald. Also a hands-on approach to management and guest relations: they all agreed on the importance of the general manager being ever present in the lobby to greet guests. And they canvassed a tantalising array of restaurants and bars in which to relax and refuel. Hotel Byron has the Michelin-starred La Magnolia; The Nimb in Copenhagen has only 17 suites and bedrooms, but guests have access to six restaurants and bars, including an "underground cathedral of wine"; while The Iroquois in New York's throwback speakeasy Lantern's Keep boasts its bearded, denim-wearing hipster bartenders craft the best cocktails in the city. Now that's one claim I'd be happy to check out.