Riviera Travel's Tom Morgan on river cruise bookings and trends
Tom Morgan, head of trade for the UK & Ireland at Riviera Travel, talks river cruise bookings, safety protocols and supporting the trade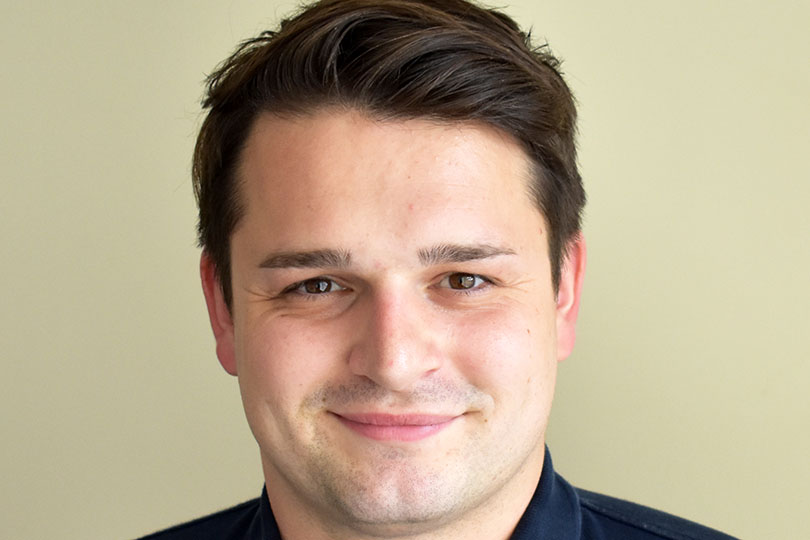 When will Riviera resume departures for river cruise?
We haven't got a fixed date for resumption of our river cruises – it's a waiting game at the moment. We have our British Isles cruises departing in July and we're pretty confident we're going to get them out the door; we wouldn't have put them on sale if we weren't. We're working towards departures in June, but it's very dependent on what other countries in Europe decide we can do.

How are bookings doing?
They are doing well. We had our best day of trade sales for nearly a year back in February. We also had our best week last week and we're very close to beating last week this week, so that's another increase in bookings*.
Since Boris Johnson's roadmap announcement we've seen an increase in demand – in the first week after the announcement we saw a spike in 2021 bookings for UK holidays and British Isles cruises. The majority of bookings are still for 2022, but it's still really positive when you consider how much of the high street is still closed. I think there will be large demand for 2021 later in the summer.
The majority of our customers are 65-plus for river, and we noticed the first upturn in bookings when the vaccination programme first started. Our trade team got out to visit agents after lockdowns one and two, and there's definitely a sense that this time things are happening for good – and that's reflected in the bookings and conversations we're having with agents.

What destinations are performing well?
Our British Isles cruise has had a phenomenal take-up, and the feedback from agents has been super-positive. In terms of river, the Douro, Danube and Rhine are proving popular as always. Christmas markets are booking exceedingly well, and also did well at the start of the year when people perhaps felt they didn't have the Christmas they wanted to last year and wanted to plan something special for next year. Our Budapest and Black Sea river cruises are also doing well for 2022.
Any other booking trends you're noticing?
Many of our existing customers are upgrading. Maybe they booked a lower- or middle-deck cabin originally and now they're ringing up asking to upgrade their cabin to upper-deck as they've saved some money and want to make the most of their holiday.

How are you supporting the trade?
Our trade team will be fully back on the road again from 12 April, all being well, and we've even added an extra person. We have seen the trade as a massive growth opportunity. Some of the bookings coming in reflect the effort we've put in, being on the end of the phone, putting offers on social media for agents to share and offering them support. It's easy to come back and say "we're here to support you" but we wanted to say "we've supported you when things were at their most difficult".

Any advice for agents selling your river cruises?
River cruise is still our top-selling product type with agents. The majority of our ships hold 160 passengers, so we have small numbers and are currently putting a lot of safety measures in place. We've hosted quite a few virtual customer events with agent partners, which have been very successful. River cruising is a great hassle-free way for clients to get travelling again. It's also a good-value booking with lots included, and it's a nice ready-made, easy-to-sell product for agents.

How will you return to the rivers safely?
We're asking all customers to be fully vaccinated against Covid, or present a negative test before travel. The Covid test will be included in the price for guests who haven't received both vaccine doses. Other changes include moving from open seating in our onboard restaurants to asking customers to book a slot in the dining room so we can manage numbers.

We're also using more coaches on excursions so we can spread people out and are asking people to sit in the same seat throughout. Our health and safety team is currently working with an expert who is triple-checking our policies and reviewing them.