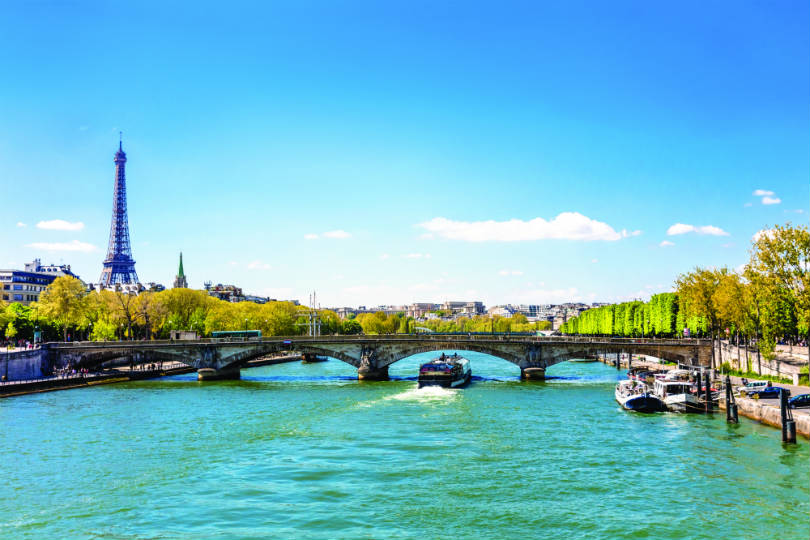 Just You has added a Seine cruise to its 2020 collection
Solo cruising is a great way for single travellers to meet new people and explore new destinations without having to do much planning themselves.

It's also a trend that's rising; solo specialist Just You saw reported sales of its river product for 2021 increase by 39% compared with 2020.
Managing director Alastair Campbell says: "River cruising is great for solo travellers – you can do as much or as little as you want and you can share all the experiences with a group of like-minded people."

David Winterton, director of marketing UK and global brand curator at Emerald Waterways, says European river cruises in particular are a great way for travellers to test the waters alone.

"For a first-time river cruiser, you can't look past the Rhine and Danube rivers with their winding valleys, peaceful towns and vibrant cities, plus guests can experience different cuisines as they voyage from country to country."

Here we suggest new and existing river cruise options for solo clients.
Power of three
Just You has added three new solo river cruises to its 2020 collection: Cruising the Seine from Cote Fleurie to Paris; Classic Sights of the Rhone; and Cruising the Heart of Italy – Mantua to Venice. Customers can tailor their excursions by choosing Explorer packages (based on culture, architecture and history) or Discovery (offering bicycles to go off the beaten track).

"As our river cruises are exclusively for solo travellers, each of our customers will get their own cabin – and there is no single supplement," says Campbell.
Book it: Cruising the Seine from Cote Fleurie to Paris itinerary is priced from £1,399pp, including six nights all-inclusive, return Eurostar travel and overseas transfers. Departs on 6 April, 7 July and 19 August 2020.