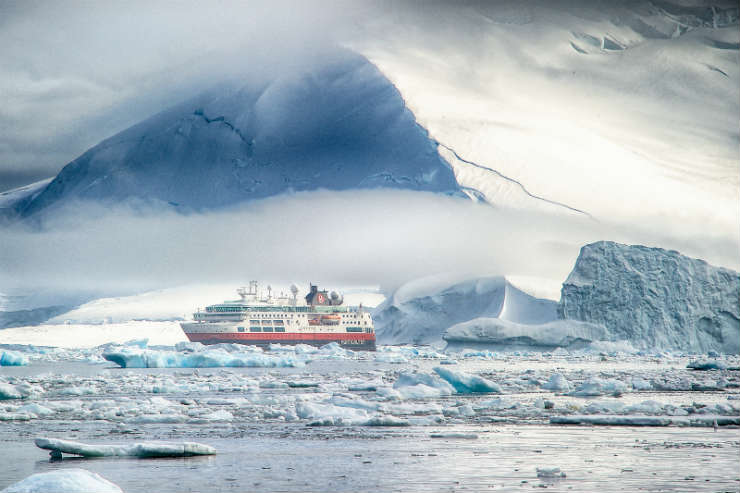 Hurtigruten ship sailing in Antarctica
Sailing across the Southern Ocean, I'm eating lunch when a man on the table next to me points out the window and cries: "Iceberg!" I rush to the promenade deck for a closer look. The berg is the height of a skyscraper, jutting out of the sea. Cameras snap; passengers gasp; excitement is palpable.
An hour later, I see humpback whales blowing just metres from the ship, and an albatross swooping behind the stern. Then an expedition team-member rushes on deck with binoculars to confirm other sightings, including penguins. All this, and we've not even reached our destination. I'm on a 13-day expedition cruise to the seventh and least visited continent, Antarctica, and it's proving to be the most unique holiday of my life.
Antarctica is a magnet for adventurous travellers craving something different. Its physical isolation makes it time-consuming to reach, so the journey there is broken up.
First it's a 24-hour stopover in Buenos Aires to soak up some Evita history, Argentinian steak and Malbec. Next, a three-hour flight to Ushuaia (the southernmost city in the world) to board Hurtigruten's 500-passenger expedition ship Midnatsol. Then there's 36 hours at sea – crossing the infamous Drake Passage, a rough stretch of water separating South America from Antarctica.