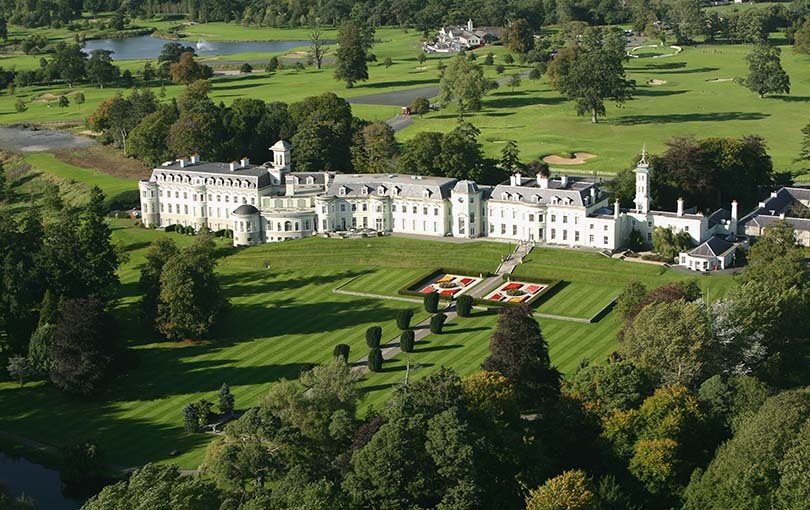 The K Club Hotel, Ireland
As health services struggle to cope with an influx of coronavirus patients, travel businesses of all stripes are stepping up to help in whatever way they can.
Several hotels have pledged to offer discounted or free accommodation to frontline workers who may be unable to live at home during this time for various reasons.
One such hotel is The K Club in Kildare Ireland, a member of Preferred Hotels and Resorts. The 18th-century hotel temporarily closed its doors on 18 March after prime minister Boris Johnson introduced lockdown measures.
With no paying guests staying and the building standing empty, owner of the estate Michael Fetherston offered the hotel's 134 rooms to house local frontline healthcare workers.
"We decided to make the best of the situation we were in by using the property for the benefit of healthcare workers who have a massive challenge on their hands," explains John Costelloe, director of sales and marketing at The K Club.
The initiative is open to any healthcare worker and the hotel is providing in-room breakfasts and dinners in addition to accommodation.
"Since our owner decided to offer the hotel to frontline staff we have been mainly housing a variety of doctors and nurses from local hospitals and nursing homes," says Costelloe.
Giving back
Most workers staying at the hotel are isolating themselves from their families to protect vulnerable family members.
"In some cases staying at the hotel means they are closer to work and that really helps with the long hours they are doing," adds Costelloe.
Feedback from frontline staff who are staying at the hotel has been extremely positive, says Costelloe.
"Overall they are just tremendously grateful to us for providing the facilities for them to isolate successfully. We are not making any financial gain from this – we are just trying to show them some gratitude."
Costello's message to other hotels is to consider opening themselves up to healthcare workers if they are in a position to do so.
"It's a great use of facilities which will realistically be empty otherwise. We are lucky to have an owner who was keen to do this and all our staff are more than willing to facilitate."