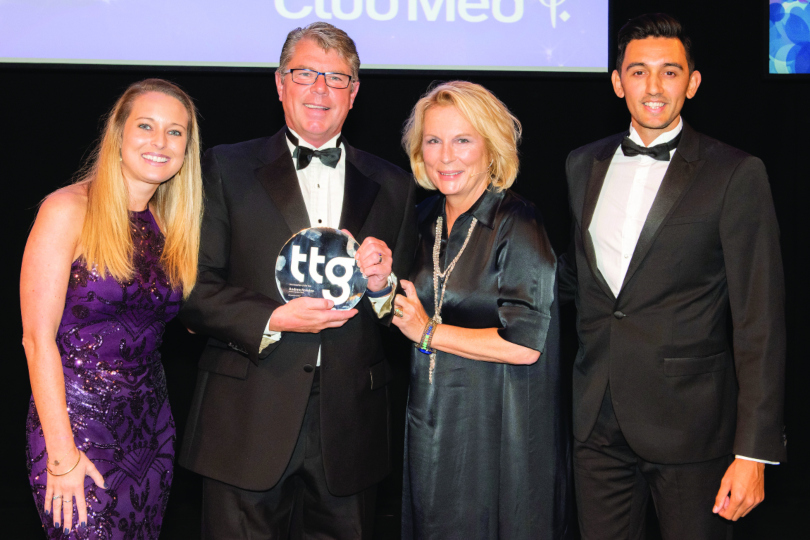 (L-R) TTG's Sophie Griffiths, Andrew Rowdon, star guest Jennifer Saunders and Club Med's Matt Stuart
Where do you go when you've reached the top of your game? For Andrew Rowdon, this year's winner of Top Agent of the Year and Homeworker of the Year at the TTG Travel Awards, the mission for self-improvement is ongoing.
"I'm constantly keeping up with the news, whether that's from trade magazines or national publications," he says. "I also make sure I regularly contact my go-to operators to keep on top of their latest product."
Rowdon believes his ability to go above and beyond for his clients helped him scoop the two trophies.
"If you don't go the extra mile then you won't stand out," he says. He advises other agents to visit clients often to forge strong relationships.
"Become their friend. Ask your clients where they've been before, what they like and don't like. Process that information and approach them with recommendations they wouldn't expect."
Rowdon believes hosting events is an effective way to build a rapport with clients too.
"I recently held a three-course dinner to celebrate the 10th anniversary of Andrew Rowdon Travel, where I invited 172 friends and clients and 20 close supplier partners. Afterwards, we received more than 60 thank you cards."