Unique accommodation and tours in the UK and Ireland
From unique accommodation to scenic rail breaks, Abra Dunsby highlights product to recommend in the UK this year, along with selling tips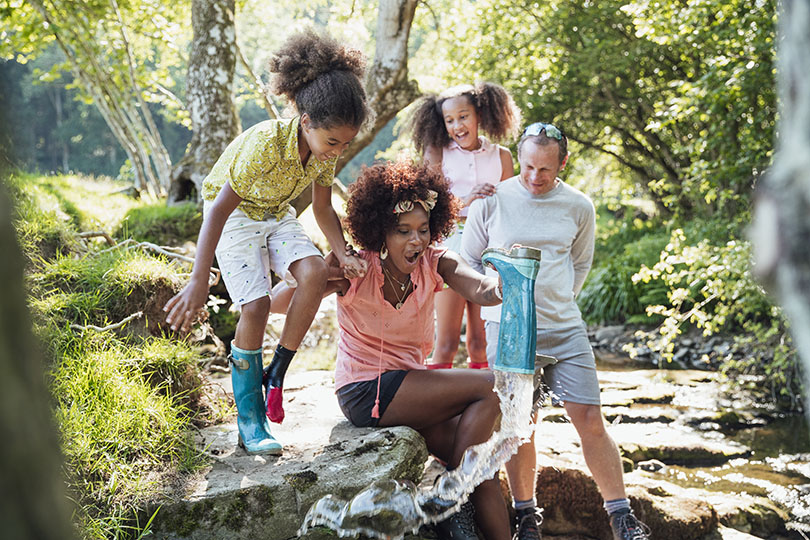 With international travel currently still uncertain for this summer, many clients may be considering their options and contemplating a UK break.

For clients who have managed to save money during the pandemic, a UK break could also make a nice addition to any international travel plans they have for later this year or in 2022.

Agents who haven't sold many domestic holidays previously should turn their attention to this market to bring in vital revenue for this year and the years to come, says Claire Dutton, trade sales manager at The JG Travel Group.

"Last year, many people were unable to travel abroad and chose to holiday in the UK instead, travelling to places they had never visited before. So many of them will have had a fantastic holiday and I believe that, even if they decide to take a holiday abroad this year or next, they will also want to take at least one break in the UK as well. Travel agents really need to grab a slice of this lucrative market."

Here we speak to the operators experiencing domestic sales growth for their tips on selling UK breaks and product recommendations.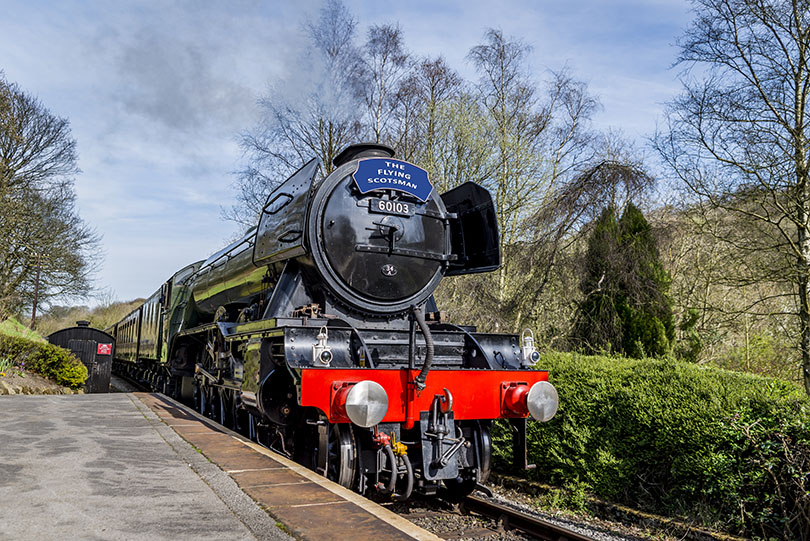 GROWTH OPPORTUNITY
Group travel experts JG Travel Group, whose brands include Just Go! Holidays, National Holidays and Omega Breaks, saw an instant increase in demand for UK holidays following the roadmap announcement.

"Since Boris Johnson laid out his plans, customers have been booking for July and August mainly, to popular UK seaside regions such as the Isle of Wight, Devon, Cornwall, North Wales and Scarborough," says Dutton.

The group has also noticed a trend for people booking more than one holiday or short break this year, with customers' spending habits also up compared with previous years.

Dutton believes there is a "huge opportunity" for agents to grow their UK holiday sales, and her main tip is to ensure clients know you can put together a UK break for them.

"No matter what customers initially enquired about or booked, always ask if they are planning a UK break and offer to help. I urge agents to ask customers the question, rack UK brochures and promote UK offers in their windows and on social media," she says. New for 2021 from Just Go! is the Flying Scotsman Steam Train and Classic Cambridge trip, which includes a ride on this legendary train as it journeys on the heritage Mid Norfolk Railway for the first time.

Book it: Prices for the Flying Scotsman Steam Train and Classic Cambridge trip start from £229pp for a two-night coach-inclusive break in October 2021. justgoholidays.com/agents
SHORT BREAKS SPIKE
Bookings have taken a similar upturn for UK short breaks specialist Great Little Breaks, with week-on-week sales up 700% following Johnson's announcement.

"It was instantaneous – literally once the 17 May date was out there, people started booking," says Chris Cundall, director of trade relations.

He recommends agents highlight the good value of UK breaks, ease of travel and wide variety of product on offer, as well as operators' flexible booking terms.

Since the pandemic, Great Little Breaks has increased its offerings in the Lake District, with two new hotels, the Windermere and Derwentwater, currently boasting availability for this summer.

Cundall also recommends that agents spread the word about their ability to book UK breaks. "So many customers do not know their travel agent can book the UK, so when speaking to them, drop it into conversation."

He adds that social media is a great way of promoting UK trips. "We have nearly 9,000 agents on our Great Little Breaks for Travel Agents page and the amount of agents who are now sharing our offers with their customers on social is where we are seeing the best results."

Book it: Two nights' B&B at the Windermere in a lake view room, including dinner on the first night, starts from £99.50pp. greatlittlebreaks.com/agent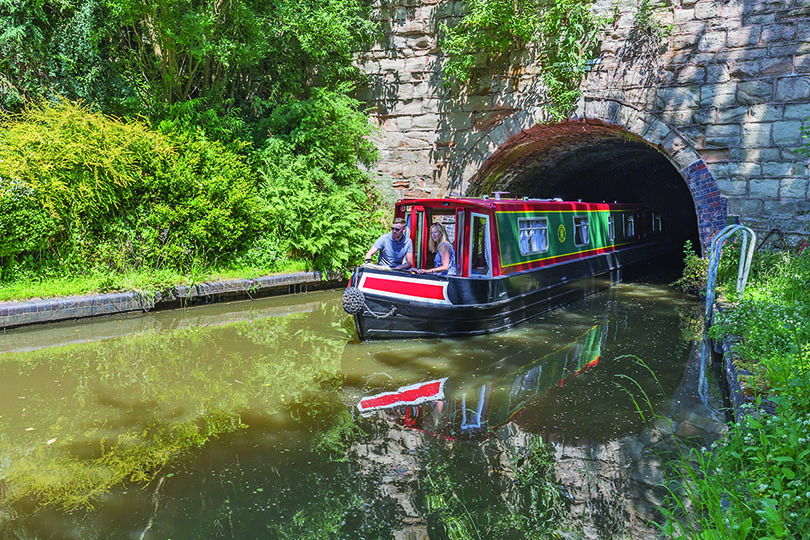 UNIQUE STAYS
With many agents reporting demand from customers for quirky UK accommodation, such as treehouses or remote lodges with hot tubs, it's not surprising that Hoseasons' product is performing well. The operator is up 26% for peak summer bookings compared with 2019 figures.

While availability for summer is limited, the operator is reporting good availability for late April and May, as well as November and December.

Bookings are also in good shape for 2022 – proof that the UK holiday trend is here to stay. Simon Altham, group chief commercial officer at Awaze, the parent company of Hoseasons, says: "Trade bookings for 2022 are up 295% for Yorkshire and 160% for Cornwall compared with where they were this time last year for 2021 – a clear indication that customers are already looking ahead to next year."

Hoseasons' boating holidays have also seen a recent surge in popularity, perhaps since they allow clients to enjoy a unique, socially distanced break within their bubble. Options include a journey along the Brecon canal onboard 15-metre narrowboat the Red Finch.

Book it: A seven-night break on the Red Finch in August for five people costs from £1,713 in total. hoseasons.co.uk
ACROSS THE CHANNEL
With Jersey and Guernsey announcing plans to open their borders to UK visitors from 26 April for Jersey and 1 July for Guernsey, tour operator Airways Holidays anticipates a significant increase in demand for the islands.
Sales director Gill McCarthy says self-catering holidays and travelling by sea are already proving popular, as are family bookings.

Premier Holidays has reported increased demand for "longer stays and more interest from a younger demographic, perhaps inspired by The Real Housewives of Jersey series, which has shown a more glamorous side of Jersey," says director Debbie Goffin.

Clients looking for something different should consider a stay in one of Durrell Wildlife Camp's cosy glamping pods, where they'll be woken each morning by the calls of lemurs and orangutans.

Book it: Premier offers three nights' glamping at Durrell Wildlife Camp in Jersey, including flights and free unlimited access to Durrell Wildlife Park from £385 per adult and £99 per child. trade.premierholidays.co.uk
KEEP IT QUIRKY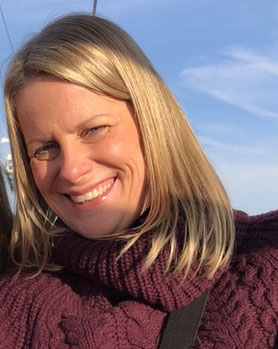 Debbie Sowden, head of sales at tour operator Not In The Guidebooks, is seeing a rise in
enquiries for unique accommodation. She offers her perspective.

"When the pandemic hit, we identified that people would be doing more staycations. We've added lots of UK product in the past year – anything from mini breaks and day experiences to longer adventures – and UK bookings have accounted for a huge proportion of our business.

"Our accommodation-only mini breaks are especially popular. They're experiential and include quirky accommodation: we have treehouse stays in Wales, glamping pods in Shropshire, yurts in Cornwall and shepherd's huts in Scotland and Northern Ireland. We have some quirky cottages too with unique features, for example one in Cumbria has an outdoor roll-top bath. We're hoping to add more quirky accommodation to meet demand.

"Our activity weekends for families are also doing well – we have an adventure yurt weekend in Wales and an adventure weekend in Cornwall including activities such as coasteering and cliff jumping, and accommodation in bell tents.

"I think it's important for us to support UK businesses this year, otherwise they won't be there when people do start visiting from abroad again."