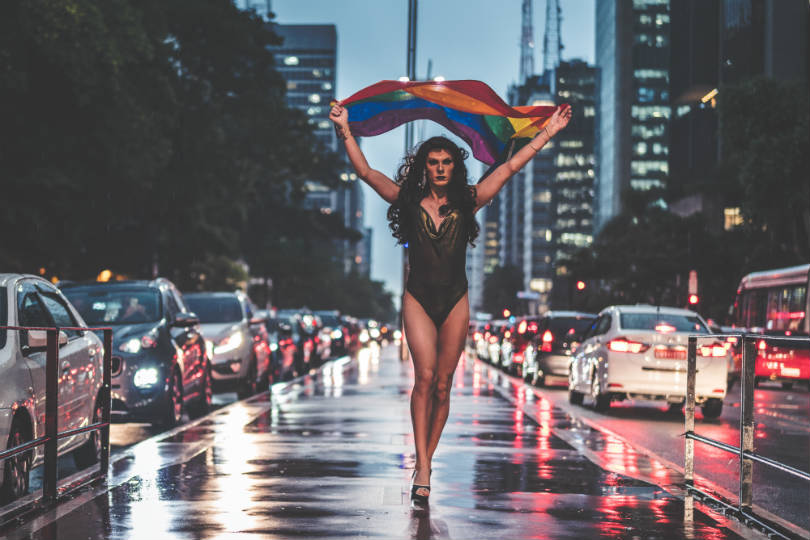 Drag has never been more fashionable
With their tiaras, tights and tucks, drag queens and drag shows have never been more fashionable.
As TV show RuPaul's Drag Race continues to influence popular culture, with the UK version airing on our screens for the first time in October last year, LGBT+ lifestyles are being celebrated, and myriad destinations are embracing diversity as a key selling point.
Cyplon Holidays has noted an increase in bookings to LGBT+-friendly destinations such as Israel. "In particular, we have seen an increase in bookings from young adults to Tel Aviv looking to find a sense of belonging. In 2019, this offered us an increase of 18% in Tel Aviv bookings compared with 2018," says Stephanie Robins, head of national sales for the operator.

Here we round up unmissable drag shows and LGBT+-friendly activities from cities around the world to recommend to clients.
Explosive acts in Osaka
Wow clients by recommending a drag extravaganza at Explosion, considered one of Osaka's hottest LGBT+ spots.
Held on the first and third Saturday of the month, the Global Kiss event features a night of drag shows and go-go dancing with acts performing in Japanese, Korean and English. Tickets cost between £13 to £18, often including drinks.

"Although modern drag has tended to centre around the LGBTQ+ scene in Tokyo, drag in other cosmopolitan cities like Osaka has grown significantly alongside the popularity of Pride marches and concerted efforts made in recent years to embrace diversity in Japan, particularly in the run-up to Tokyo 2020," says Matthew Joslin, marketing and communications manager at the Japan National Tourism Organization.

Clients visiting Osaka can also check out Frenz Frenzy, a karaoke bar welcoming members of the LGBT+ community. Admission is free.

BOOK IT: InsideJapan Tours offers a seven-night package for £2,956pp including four nights at the Granvia Osaka and three nights at the Granvia Kyoto. Includes flights via Amsterdam with KLM.

• insidejapantours.com/travel-agents