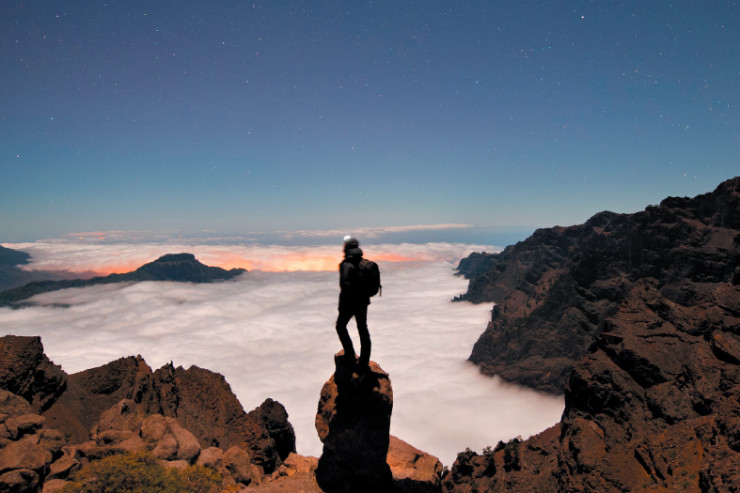 Stargazing in La Palma.jpeg
La Palma is the one place on the whole earth with the least amount of wibble," says Sheila Crosby, a guide at Roque de Los Muchachos Observatory, who is doing a marvellous job of making something very complicated sound oh-so-simple.
The observatory, perched at an altitude of 2,420 metres – or the height of Snowdon on top of Ben Nevis, as Sheila puts it – ranks as one of the three most important in the world. It's earned the nickname Balcony to the Stars.
Up here, perched on the highest point of the island, the atmosphere is clear and stable, or free from "wibble", thanks to the surrounding Atlantic. While astronomers work throughout the night, visitors are welcomed – weather permitting – in the morning, on pre-booked tours only.
"The Galileo, the Italian telescope here, shares the world record for seeing the most distant explosion ever. That was 13 thousand million light years away," Sheila tells us, explaining why the skies above La Palma are an increasing draw for astro-tourists. "When there's no moon, you can see about 3,000 stars with the naked eye."