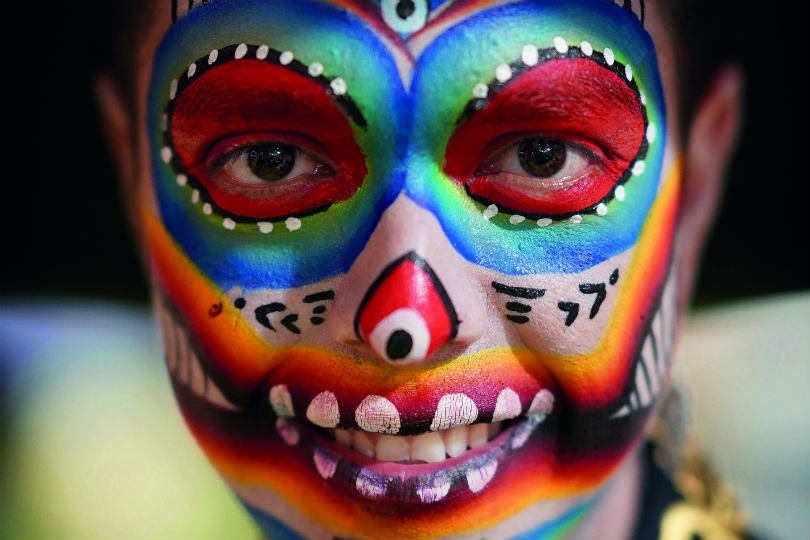 WTM London promises a riot of colours from exhibitors around the world
OYO HOTELS & HOMES (UKI410)

Oyo Hotels arrived in the UK a year ago. Its properties are already available for agents to book via Hotelbeds, but a new UK partnerships team is to develop direct links with the trade.
TOURISM IRELAND (UKI300)

Galway, 2020's European Capital of Culture, has a Game of Thrones studio tour opening, while next autumn will see the Taste the Island gastronomy event. Northern Ireland's new branding will also be revealed at WTM London.
VISIT WALES (UKI100)

Visit Wales will host a tasting session featuring regional goodies on the stand from 16:30 on Monday. Wales Coast Path will reveal 50 new itineraries for 2020 designed to help operators and agents set up hiking packages more simply.
ENCORE TICKETS LTD (UKI210)

Encore has expanded into the US and for the first time offers a one-stop theatre shop for Broadway and West End shows, allowing agents to book blockbusters such as Wicked, The Lion King and The Phantom of the Opera in both cities.
VISIT SOMERSET (UKI100)

Exmoor national park is now accessible by train thanks to Great Western Railway's first new route in more than 40 years, in collaboration with the heritage West Somerset Railway. Visitors can now travel directly from London or Birmingham in under three hours.

DUBAI PARKS AND RESORTS (ME300)

Be in with a chance of winning two nights at Dubai Parks and Resorts' Polynesian-themed Lapita hotel, plus tickets to Motiongate Dubai, Bollywood Parks Dubai, Legoland Dubai and Legoland Water Park in an on-stand competition. The team will also be launching its new agent training and rewards programme, and revealing eight new rides opening next year.
AJMAN TOURISM DEVELOPMENT DEPARTMENT (ME540)

Learn more about the new partnership with My Booking Rewards, which will give £100 to the agent with the most Ajman bookings each month. Get an update on new accommodation and attractions, including beach resort Caravana Alzorah and a wellness retreat at Al Zorah.
SHARJAH COMMERCE & TOURISM DEVELOPMENT AUTHORITY (ME400)

Join Sharjah Tourism and stand partners for coffee, traditional Emirati delicacies and agent giveaways at 15:00 on Tuesday. Get up to date with eco-tourism, restoration project Heart of Sharjah and hotel openings. Trade activity for 2020 will be revealed.
QATAR NATIONAL TOURISM COUNCIL (ME100)

Qatar gained an extra 17 UK flights a week this year. At WTM London, you can hear the latest on preparations for the Fifa World Cup 2022. Also learn more about Qatar's new National Museum, which opened in March. There will be activities to help showcase Qatar's culture.
JORDAN TOURISM BOARD (ME140, ME150)

EasyJet has doubled its flights to Aqaba from Gatwick from October until 28 March. Developments in the region include new resorts Ayla and Saraya Aqaba, Jordan's first 18-hole championship golf course and an underwater military museum. There's also a Jordan adventure- themed agent training day on 7 November.
NEOM (ME870)

Neom in Saudi Arabia will be showcasing its natural assets through a 360° immersive video experience. Get among its white sandy beaches, pristine desert and rugged mountains by visiting the stand.