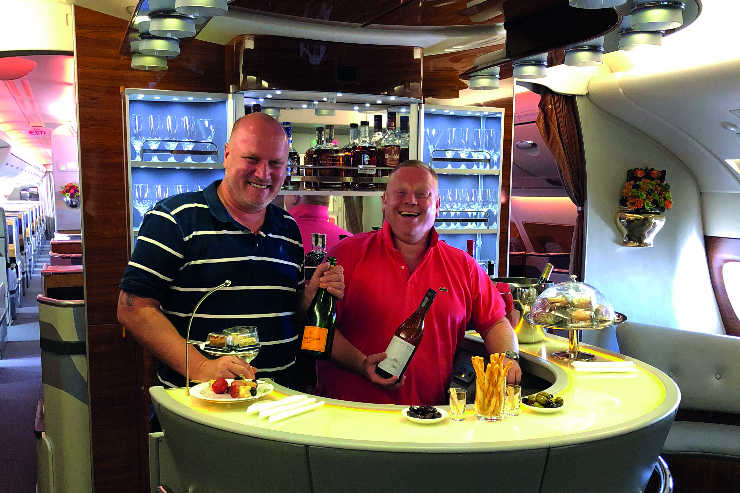 John (left) and Greig flying with Emirates v2.jpg
Most mornings Greig Horabin can be found dashing between the chain of fish and chip shops he owns, but by the afternoon he's firmly ensconced in his role as director of Just Ask Travel.
After setting up the agency in 2016 with fellow director John Falcon, Horabin has developed a highly personalised approach to customer service, which has resulted in a 90% repeat booking rate.
Having both travelled extensively, the pair were keen to develop travel as a career. They received training with the first consortium they joined, before moving to the Global Travel Group in 2018. Horabin focuses on selling, while Falcon oversees administration and is also a management consultant.
"We do amazing, scintillating holidays. Everything is focused on the client and how their holiday will unfold," Horabin explains.
Based in Fleetwood near Blackpool, the duo's average booking value is £7,000. They specialise in long-haul and cruise, and more than half of their bookings are to the UAE. Weddings are popular and Horabin often accompanies groups at no charge to ensure their nuptials run smoothly.