Selling Power: Celebrity's Winning Ways agent feedback
Celebrity Cruises invited agents that starred in its Winning Ways campaign to join a mini-cruise onboard Celebrity Eclipse. Abigail Healy learns how two of them won their place and their top tips for selling the product.
At the start of the year, Celebrity Cruises ran a competition with TTG, asking agents to write their "Winning Way" – such as "I've just sold my first Celebrity cruise" – in a downloadable, printable frame and share it on its Facebook page.
In return for their efforts, 10 lucky agents won a place for themselves and a plus one on a two-night cruise with a wine-tasting experience thanks to the cruise line's tie-up with The Wine Show.
Here two of the winning agents tell us about their experience from winning the prize to experiencing the Celebrity Cruises product for themselves.
Ian Warren, GoCruise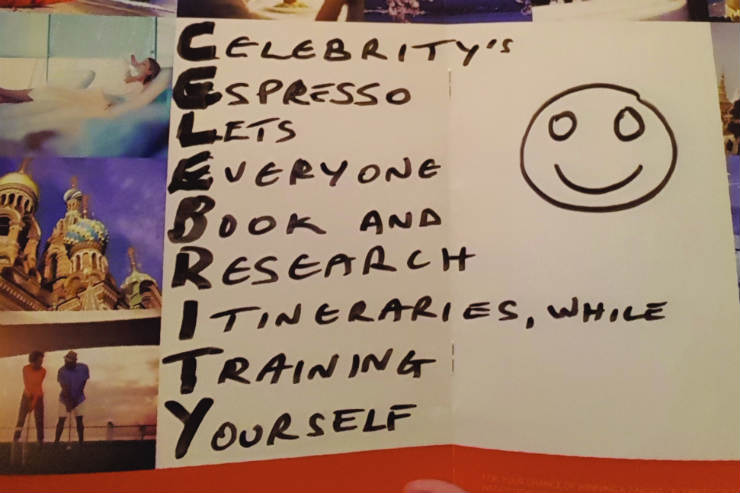 Cruise specialist Ian Warren of GoCruise bagged his place onboard with a clever acrostic outlining the benefits of Espresso, Celebrity Cruises' reservation system.
Warren says he has been lucky enough to cruise with Celebrity previously as both an agent and customer and particularly likes the Solstice-class ships. "I love the main restaurant onboard these ships – they are so nice and bright with all the blue and white decor. I still believe it is one of the best designed on an ocean-going ship," he says.
He also cites the Lawn Club on the top deck of Celebrity Eclipse as a top selling point. "It's a popular spot with people who can enjoy picnics and games there."
He says from his point of view the typical Celebrity customer would generally be "middle-aged plus" although he is booking younger passengers now and families in the school holidays.
Warren was impressed by The Wine Show tasting experience and the idea of the new wine tasting boxes with accompanying in-room video, now available for clients to buy onboard selected Celebrity Cruises European sailings.
"A lot of people will book that experience. To have somebody onboard explaining the wine, even on the TV, means you can really experience it. I'll be mentioning it to my customers," he says.
Looking ahead to future developments Warren reveals his excitement for the launch of new ship, Celebrity Edge, saying the Magic Carpet will be great for easy tendering from the ship to ports of call.
Cheryl Notman, Thomson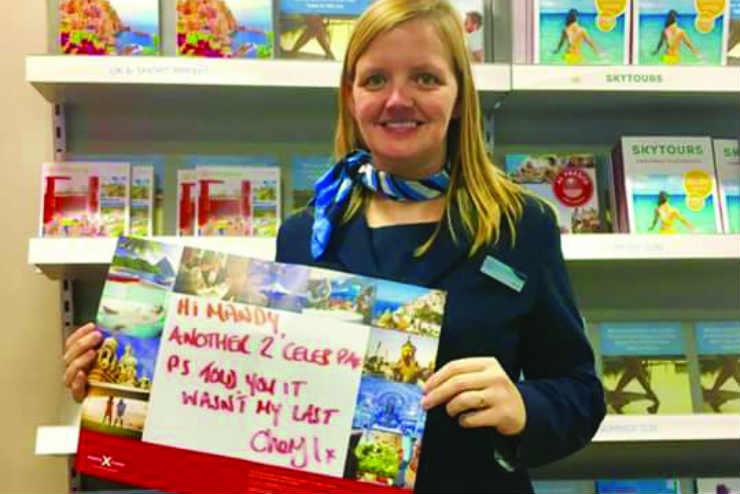 Cheryl Notman of Thomson Glenrothes always keeps her promises. Notman wrote her Winning Way after she made a Celebrity booking adding – "I promise this won't be my last!"
Two days later she made another booking and updated her message to say: "Another 2 Celeb pax PS. Told you it wasn't my last. Cheryl x"
The winning agent says her store sells a lot of cruise and Celebrity is a big seller for the branch. She explains that she often does tailor-made packages that combine a Celebrity cruise with flights and a Hayes and Jarvis stay. "It comes out at a brilliant price especially when you include Celebrity's drinks packages too as they are great value."
Typical destinations for this type of package would be Asia and Dubai. "I had one client that did Dubai to Singapore. From Scotland there's a direct flight to Dubai so it's really convenient for customers," Notman says.
The mini-cruise was Notman's first time onboard a Celebrity ship and she says "it was by far the nicest I've ever been on – it was so luxurious".
Notman notes that while the standard onboard is "that which most people would dream of", it doesn't feel overly formal and would work well for guests who want to feel relaxed. She also highlights that while she typically sells the product to customers aged 40-plus, the children's facilities onboard were excellent and she would feel very happy taking her seven-year-old daughter onboard, "I'd sell it to all ages now," she adds.
Finally her biggest surprise of the trip: "There is a silent disco at the nightclub and people of all ages were getting involved – I never thought I'd find something like that onboard a Celebrity ship. It was brilliant."