The 2018 venue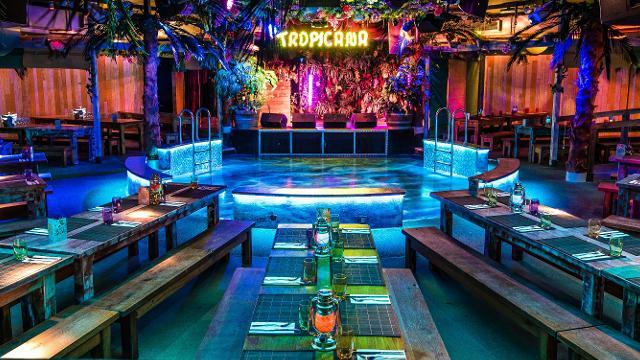 By day the venue features a unique conference space, with distinctive networking space and delicious lunch options.
At night, the space transforms into a tropical beach club complete with "lagoon-style" dance floor, party booths and 30ft palm trees as well as more than 500 tropical bird decorations and a jungle of exotic flowers and plants.
As well as stocking a "treasure cove" of rums, Tropicana Beach Club offers over 50 cocktails from classics to new creations. Cocktails include the bar's signature Flamingo Fling along with unique sharing drinks vessels for groups including a luxurious 3ft long yacht, palm tree and giant Pina Colada.
The kitchen is run by executive chef Trevor Tobi and takes inspiration from beach style grills from across the southern hemisphere.