Luxpo Belfast
Bringing an array of luxury travel suppliers spanning cruise, hotels, aviation and destinations to Belfast, we ensure a forum for training, networking and contact-building between great premium agents locally and some of the best brands in the business. Over the course of the afternoon, you will meet with 15 luxury travel suppliers in one-to-one meetings.
We will be in Belfast on 26 September, visiting the magnificent Merchant Hotel. Please register your interest below if you would like to attend.

To register your interest, you must log in or registered to use ttgmedia.com. If you have any questions at all, please don't hesitate to contact Becca Luke on 0203 714 4104 or email bluke@ttgmedia.com.
Timings for Luxpo Belfast:
13:00 – Agents arrive for mingling and afternoon tea, followed by welcome from April Hutchinson, editor ttgluxury
14:00 – Your meetings commence
15:30 – Short break
15:45 – Your meetings continue
17:00 – Luxpo finishes

To find out how to become a sponsor and meet premium agents at Luxpo, contact Mark Reynolds, sales manager TTG Luxury, mreynolds@ttgmedia.com.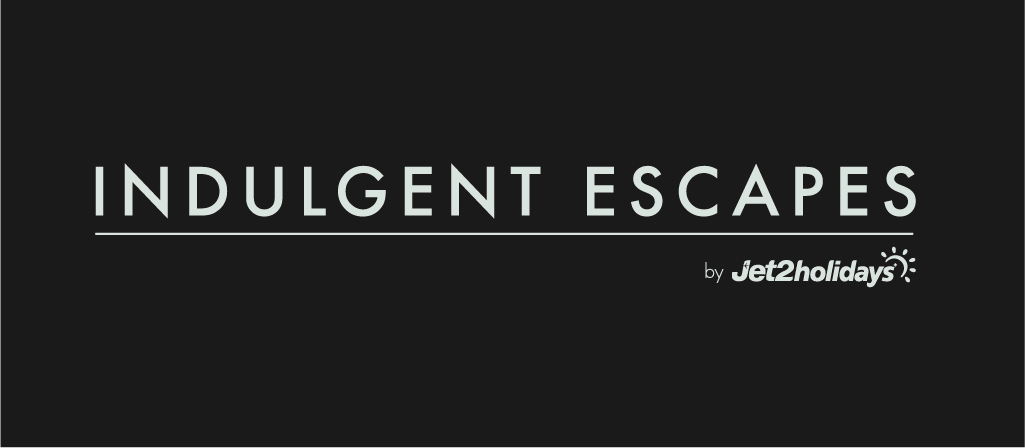 The Indulgent Escapes collection by Jet2holidays boasts an esteemed collection of five-star hotels with unsurpassed standards of service, décor and attention to detail. Each hotel has been handpicked for its unique appeal to different tastes and interests, from romantic adult-only escapes to golfing holidays, honeymoons and even family breaks.
Destinations on offer include the Canary Islands, Algarve, Madeira, the Balearic Islands, Mainland Spain, Croatia, Greece, Cyprus, Turkey, Italy and Malta.
As well as pure luxury, Indulgent Escapes customers also receive 25kg baggage allowance per person on both their inbound and outbound flight, at least 5kg more than many other tour operators, two complimentary drinks per person to enjoy during their Jet2.com flight; a complimentary gift, private transfers to and from their hotel; and a priority lane security pass at their UK airport.
To find out more, visit:
trade.jet2holidays.com/indulgent-escapes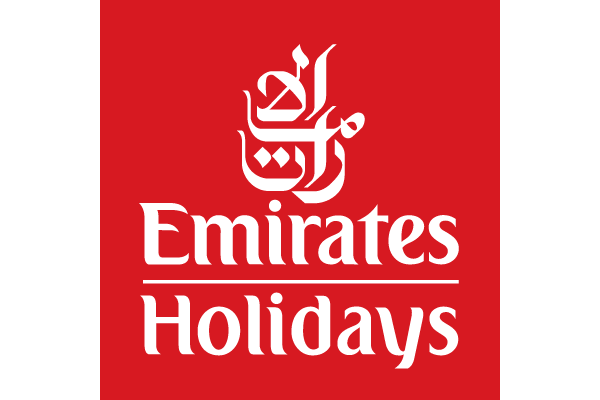 Built around a team of highly knowledgeable destination experts, Emirates Holidays is the tour operator of the award-winning Emirates airline.
Specialising in Dubai, Maldives, Mauritius and South East Asia, we provide bespoke and premium holidays tailored to your client's every need. Those searching for a little more adventure will love our tailor-made tours, combining the greatest experiences, accommodation and excursions to incredible destinations including Australia, South Africa and India.
Our dedicated travel consultants are true destination experts and travel extensively to every location we sell, equipping them with the expert knowledge required to help you create unique and unforgettable escapes for your customers.
With regular special offers and 2 daily flights from Dublin direct to Dubai, we are committed to offering award-winning service and memorable holiday experiences. For customers wishing to depart from Belfast, we offer a FlyBe service to UK departure airports for seamless Emirates connections onwards to Dubai.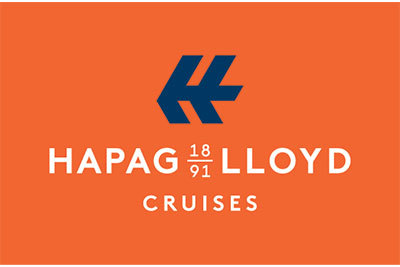 Hapag-Lloyd Cruises is an award winning cruise line, with 2019 set to be an exciting year with the launch of TWO new expedition ships! Launching in October 2019, HANSEATIC inspiration will offer a modern style of expedition cruising. Creating unforgettable memories whilst satisfying all clients with a pioneering adventurous spirit, love of nature and passion for the environment. Offering just 230 guests unique and exciting polar expeditions accompanied by top experts to the Arctic and Antarctic, as well unique itineraries to other wondrous regions of the world such as the Amazon, Chilean Fjords and Great Lakes.
MS EUROPA 2, the 'World's Best Cruise Ship' as rated by the Berlitz Cruise Guide 2017, is Hapag-Lloyds luxury cruise ship. Offering clients a unique ultra luxury cruise experience with the exclusive feel of a private yacht whilst enjoying the facilities and services of a small resort.
Calling all partners to learn more about our fleet at www.time-is-precious.com and WOW your clients with your knowledge of Cruising!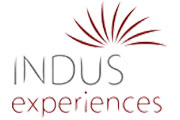 Established in 1995 in Harrow, Indus Experiences is a specialist tailor-made Tour Operator arranging holidays and inspirational experiences for our clients travelling to India, Nepal, Bhutan, Sri Lanka, Maldives, Vietnam, Cambodia, Laos, Thailand & Myanmar.
Success over the past two decades has been driven by our passion for our destinations and our consultant's personal in-depth knowledge of the destinations we operate in. Our aim is to design diverse cultural itineraries that inspire our clients and leave them with life long memories to share.
We won the 'Best Small Holiday Company to Southern Asia' award at the British Travel Awards in 2013 and twice, voted the 'Best Specialist destination' operator by Elite Travel Group – a trade body that benchmarks independent quality Tour Operators and Agents through the country.
Through our 'Indus Gives Back' initiative, we work with a number of carefully selected local charities in all our destinations to help improve the lives of the communities that our clients visit. We actively support conversation and donate £5 to TOFT for each of our clients visiting the National Parks in India for Tiger viewing. We work closely with the David Shepherd Wildlife Foundation, with their Tiger adoption programme and have a similar fund-raising scheme in place with them.
We are fully bonded with the CAA under ATOL, members of ABTA ensuring all our clients have the peace of mind that they money is protected, and we are a strategic partner to Foreign and Commonwealth office " knowbeforeyougo" campaign.

The Maldives lies in two rows of atolls just across the equator, covering an area of over 90,000 square kilometres in the Indian Ocean – 99 percent of which is sea, with land being just one percent. With over 1,190 coral islands ringed by a beautiful landscape of reefs, it is the most dispersed country in the world. The complex atoll structures of the Maldives are formed on ridges rising from the ocean and its unique geography and breath-taking natural beauty has made the Maldives one of the most sought-after holiday destinations in the world. Of the 1,190 islands, more than 120 have been developed as resorts and are in operation, and at least another 50 are under development. The Maldives is well-known for its beaches, blue lagoons and extensive reefs, which boast some of the best dive sites in the world.
Scenic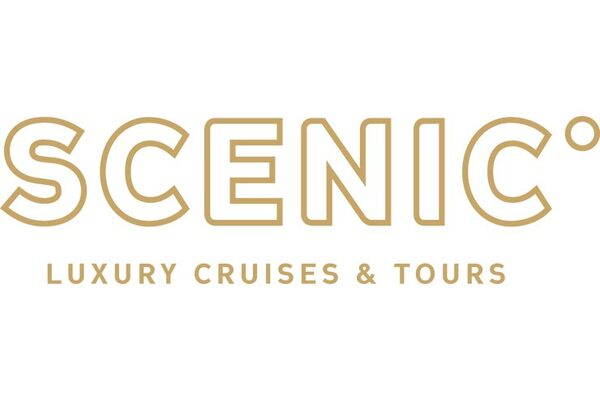 Scenic set the standard for river cruising on Europe's waterways, where even the luxuries your customers would expect to pay for are included. Our Space-Ships boast some of the largest suites on Europe's waters, with luxurious included amenities and a butler service for every guest. Taste authentic cuisine in one of five on board venues and make the most of complimentary drinks, all day every day, as standard. Guests will unlock a world unavailable to the ordinary traveller as part of our Scenic Enrich program, and immerse themselves in culture on our award-winning Scenic Freechoice daily excursions. As specialists in Escorted Touring, we also offer itineraries to Australia, New Zealand, The Americas and Southeast Asia and, this year, we unveil our first 6-star ocean cruising vessel, Scenic Eclipse, the World's First Discovery Yacht.

At Uniworld we continue to lead the luxury river cruise market with reinforcing our brands commitment to having the best and most luxurious cruise fleet on the world's rivers. As we see it, our guests deserve the absolute best of everything and the difference is truly in the details. Everything we do is focused on a singular goal: to give our guests unique and unforgettable experiences that they seek, with person­alised industry-leading service that they deserve. Which is why in 2020 we will be launching 3 new Super ships in Vietnam, Egypt and Por­tugal. Also, launching in Italy in 2020, the current River Countess will undergo a complete transformation and debut as a new Super ship, the S.S Venezia. We are also delighted to welcome the stun­ning transformation of the River Royal in Bordeaux - the new Super ship the S.S Bon Voyage now sailing the rivers of Bordeaux. Don't let your clients settle for anything less than the best.