Luxpo London
Luxpo London is an exciting event for the luxury community, creating the opportunity for a wide range of premium travel professionals to come together with a range of luxury travel providers through 25 time-efficient, informative, one-to-one meetings (please note each meeting is 10-11 minutes each; agents move around the room).

The 2019 dates are still to be confirmed. Please register your interest below to be the first to hear when the next Luxpo London will be taking place.
To register your interest, you must log in or register. If you have any questions at all, please contact Becca Luke on 0203 714 4104 or email bluke@ttgmedia.com.

Timings for Luxpo London:
09:30 - Agents arrive for registration and teas, coffees and pastries, followed by welcome from April Hutchinson, editor, ttgluxury
10:00 - Meetings commence
11:30 - Break
13:15 - Buffet lunch
14:00 - Your meetings continue
15:15 - Break
15:30 - Meetings continue
17:00 - Luxpo London ends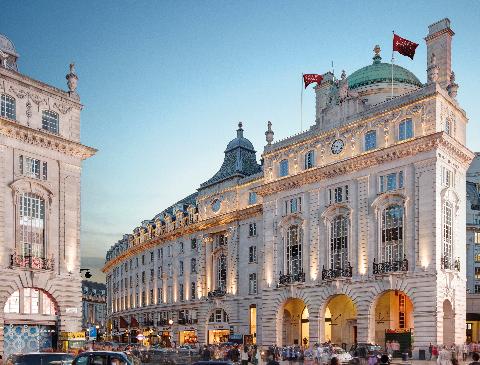 Previously the haunt of famed patrons, from royalty and celebrity, to the creative and the notorious, Café Royal has been an established and iconic landmark on the British capital's social scene for a century and a half. In its recent reincarnation as the luxurious Hotel Café Royal, it remains an established favourite for locals, while becoming a global destination.
Located in the heart of London, with elegant Mayfair to the west and creative Soho to the East, the hotel is perfectly positioned within walking distance of London's finest shopping streets, tourist attractions and theatreland. Within the hotel, grand historic areas have been sensitively restored while 160 guestrooms and suites (including seven signature suites) have been created in a contemporary yet refined style. Continuing its celebrated legacy of excellent hospitality and dining, the hotel offers a selection of restaurants and bars, including holistic wellbeing concept, Akasha.