Museums and slides: Cora Cora Maldives to open in October
28 Apr 2021
by April Hutchinson
The second largest collection of cultural artefacts in the Maldives will be on view at a new resort opening in October.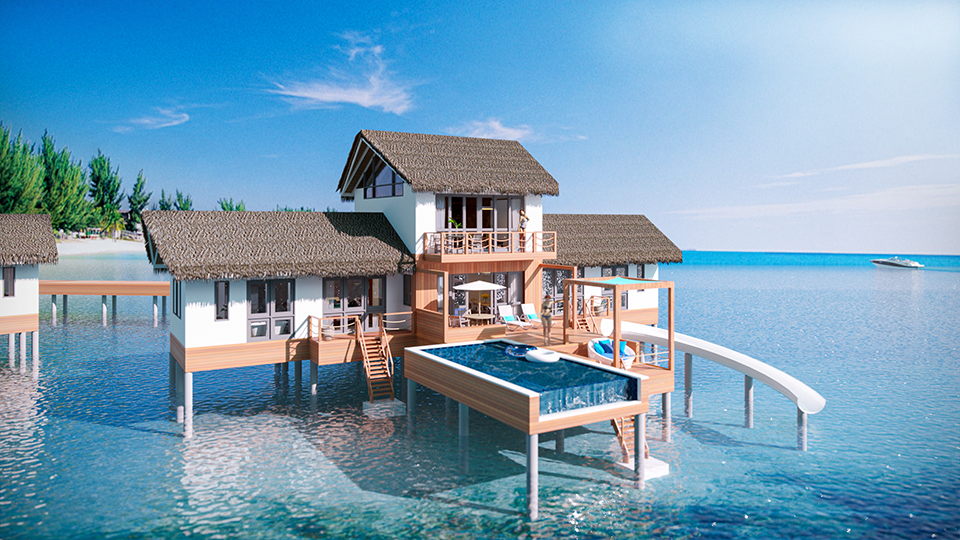 Cora Cora Maldives is the first resort to showcase some of the cultural heritage of the Maldives, which has sat on trade crossroads for centuries.
The resort features a museum with the most expansive collection of Maldivian cultural heritage outside the Maldives National Museum in the capital Male.
The collection includes around 400 artefacts, which date from the country's pre-Islamic period to colonial days, and include an oil lamp from the Buddhist period and immaculately preserved Chinese porcelain from the 16th century.
Cora Cora Maldives will have a licensed art gallery showcasing some of the key exhibits and the work of local artists, as well as hosting visiting artists from around the world, curating exclusive exhibitions.
Larger exhibits such as a traditional Maldivian wooden house and a 900-year-old bathing tank can be seen at the outdoor museum at the centre of the island.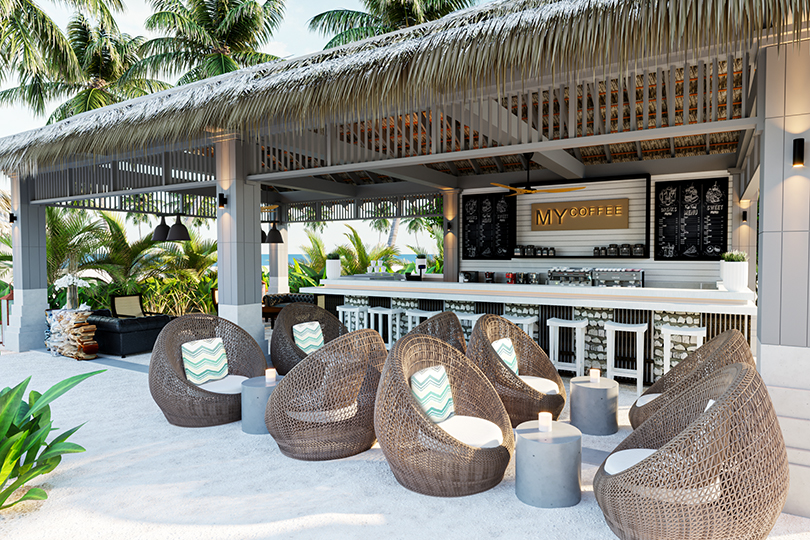 The resort will also organise some of the more typical activities for guests, such as island hopping, snorkelling, diving and outdoor cinema, as well as having a kids' club and spa.
Cora Cora Maldives has 100 villas, including top-level categories that feature their own slide directly into the ocean. It sits in the quiet Raa atoll, 45 minutes by seaplane from Velana International Airport in Male, or 30 minutes from there via domestic flight to a local airport, followed by a 30-minute speedboat to the island.
Four restaurants will be available, including Bowls for Asian cuisine; Teien, a specialist Japanese restaurant; Acquapazza, an Italian restaurant and beach club; Bazaar for all-day dining; and My Coffee, an all-day cafe and bar.
Martin van der Reijden, an experienced regional hotelier whose previous recent projects include opening Crossroads – the biggest hospitality project in the Maldives – and Lux North Male Atoll, will manage the resort. He has also worked with Per Aquum and Hilton International.
The resort is replacing the old Loama Resort at Maamigili, and van der Reijden is working with the new owners to renovate and turn the resort into Cora Cora Maldives, targeting to reopen 1 October.
Working alongside him on the launch and rebranding is director of sales and marketing Vishen Mootoo. "Although the basic structure remains the same, everything else has changed," he said. "The concept is much more fun, light and colourful than the previous resort, with a completely new offering to appeal to the growing demand for affordable luxury all-inclusive."