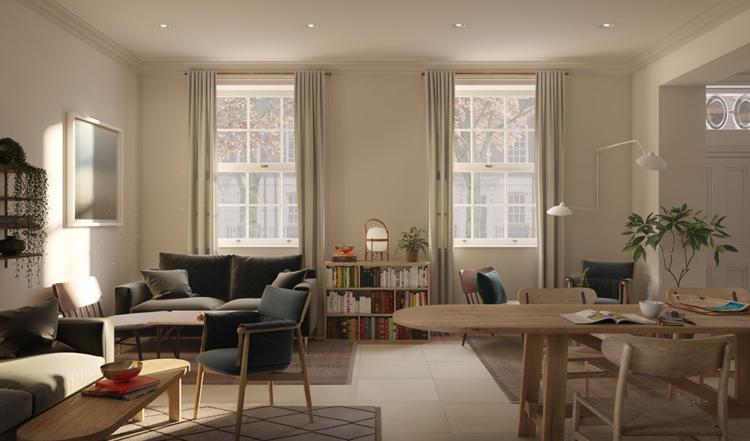 Inhabit-hotels-for-web.jpg
The new 90-room hotel will take over six Georgian townhouses in London's Southwick Street.
Located close to Hyde Park, the hotel will offer guided morning runs and mapped-out running routes to help guests navigate the city's green spaces. The brand's philosophy will be "staying healthy doesn't have to be hard when travelling" and will promote regular fitness classes as well as healthy food choices.
The hotel's staff will also be equipped with wellness knowledge and guests will be encouraged to make use of its library for relaxation time.
Guests will also be provided with Ren Clean Skincare products, while yoga and guided meditation will be held in the large atrium, and the hotel will supply guests with access to a 24-hour pantry, stocked with snacks produced by small businesses.
Inhabit will not use any single-use plastics and has partnered with social enterprises such as Kalinko, a brand of ethically crafted textiles and homewares produced in Burma.
Behind the hotel is Precis Group, a family-owned real estate development company who plan to expand the brand in as yet undisclosed destinations.
Nightly rates at Inhabit London will start from £150.