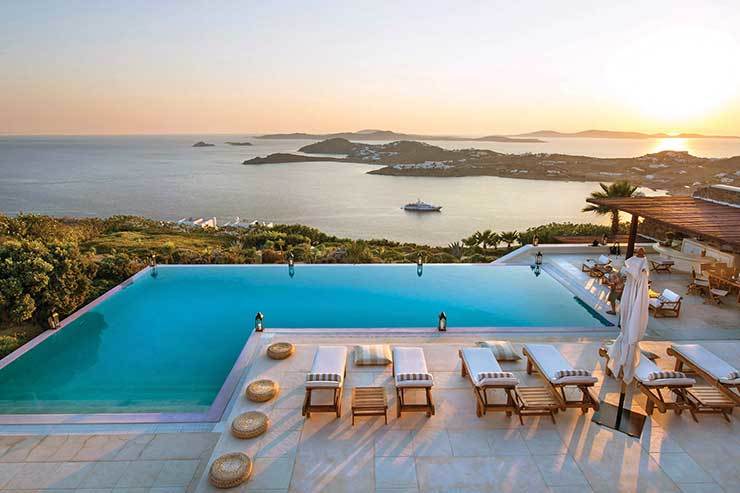 Villa Agi Lazro Mykonos Olivers Travels.jpg
The purchaser, Oliver's Travels, has bought the assets – essentially the 30,000-strong client database and the agent list, plus 13 domain names and contacts with villa owners.
It has incorporated 15 of 80 Meon properties under the Oliver's Travels brand and will temporarily use the Meon web pages to direct clients
to its own site. Oliver's Travels co-founder Oliver Bell said however that it was "unlikely" the Meon name would be revived in future.
Bell said he had approached Tui and "made them an offer" but declined to disclose details.
The purchase enables Oliver's Travels to bolster its presence in Spain, Portugal and Greece, but Bell added that he had retained only those properties that fitted with the existing company's "slightly more upmarket" portfolio.
"Our strength has been in France, Italy and the UK, so we are trying to move into the Mediterranean hotspots," he said.
Only 3% of Oliver's Travels' business currently comes via agents, but Bell hopes the Meon deal will encourage more trade sales.
"Our target this year is 10% [through agents], I think 20% is achievable but we're not going to do that in a year. We pay 10% commission and our average sale is £3,500 and it is paid at the time of booking," he added.
Oliver's Travels also offers a white-label, non-priced PDF service for every property, while an API feed enables it to push product onto agents' websites if required.
Meon's purchase follows the acquisition of Portugal specialist Select Resort Holidays and Hammond Villas, which operated in the Dordogne and Aquitaine regions of France. The deals were sealed before Christmas and added around 100 properties.