Pharrell Williams opens first hotel in Miami
27 Apr 2021
by April Hutchinson
Singer, musician and entrepreneur Pharrell Williams has opened his first hotel, a pastel-coloured property in Miami's South Beach.
Williams has collaborated with David Grutman of Groot Hospitality to open The Goodtime Hotel, also Grutman's first hotel.
The 266-room lifestyle project is on Miami Beach's Washington Avenue and 6th Street and brings to life the Art Deco style South Beach is known for, with a huge emphasis on creating "enjoyable public spaces".
"We want The Goodtime Hotel to impart a feeling of both revitalisation and that rare, exciting thrill that takes over when you discover something special," said Williams. "It's that adrenaline-fuelled sensation of entering a whole new setting and a whole new mindset; this place will provide a natural good time for all who come through."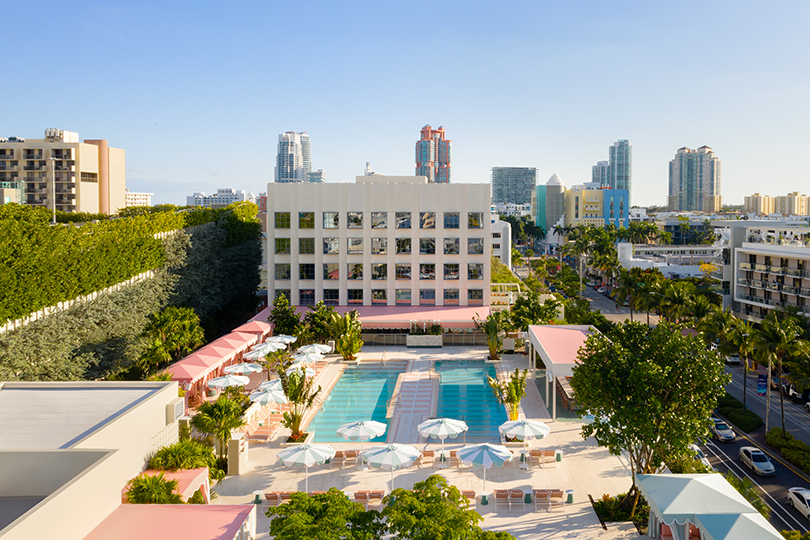 The Goodtime Hotel has been created by architect Morris Adjmi, designer Ken Fulk and landscape architect Raymond Jungles and sits within a full square block on a project by developers Michael D Fascitelli and Eric Birnbaum of Imperial Companies.
"My first hotel needed to break the mould," said Grutman, who owns several restaurants and nightclubs in Miami. "I wanted to provide the 360-degree Groot Hospitality experience that our other venues are known for, but I also wanted to add more. This is about providing a getaway within a town that's already known as a vacation spot. When you arrive at the hotel, and walk through our doors, it becomes a full-on experience."
Highlights at the hotel include Strawberry Moon, a restaurant and 30,000 sq ft pool club, with Fulk's designs referencing mid-century Caribbean and Central American resort towns such as Havana and Acapulco in their heyday.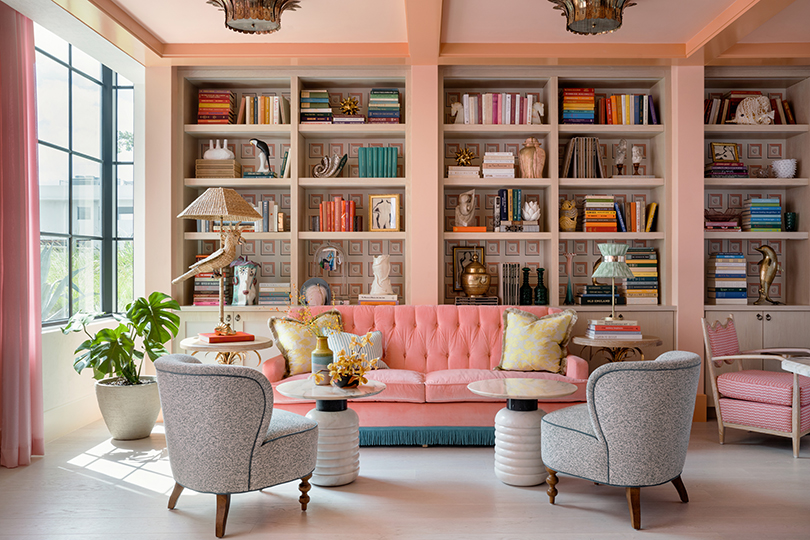 Retro style features at the hotel include hand-painted hothouse murals, leopard-print benches and signature pink rotary-dial phones in the guestrooms, many of which have views east to the Atlantic, or west to Biscayne Bay.
The seven-storey project has been three years in the making and features 45,000 sq ft of ground floor retail, a gym featuring MyBeast and Peloton equipment, and the Library, a sociable meeting area.