Start planning some stylecations for 2021
12 Jan 2021
by April Hutchinson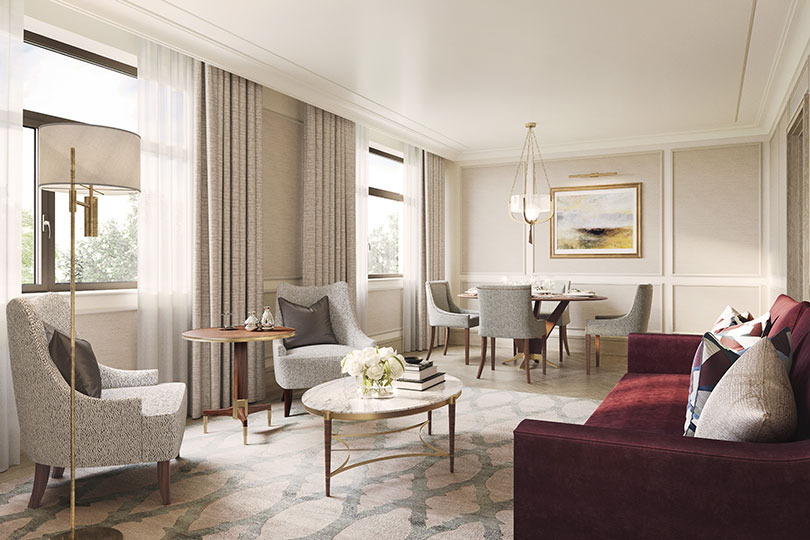 A suite at the new-look Carlton Tower
International travel remains largely off the table for the short term, and the staycation boom of last year could also well continue into this year – with this in mind, we take a sweep around some of the stylish new hotels to have on your radar across the UK
To London first, where there's a host of new hotels coming up for those who want either a quiet bolthole to hide away in, or a more buzzing place to hang out. But before diving into the total newcomers in the capital, first a nod to the return of a classic, The Carlton Tower.
With design by 1508 London, Jumeirah's European flagship has had a multi-million refurb befitting a hotel of such stature. The Knightsbridge hotel was due to take the dust covers off in December, but the big reveal must now wait due to understandable delays, and the hotel is now hoping for a "first half of 2021" opening. The renovation is the most extensive in the hotel's history, and it will reopen with fewer but larger rooms – 186 keys – with many of the newly-created signature and junior suites enjoying balconies with spectacular views; guests also have access to Cadogan Gardens, a private garden square and tennis courts, while the hotel's health club The Peak has a new Talise Spa.
To continue reading...
Please log in below or join now for access.