VistaJet aims to slash carbon neutrality deadline
27 Apr 2021
by April Hutchinson
Business aviation firm VistaJet has said it is accelerating plans to achieve carbon neutrality, aiming to hit the goal 25 years ahead of its initial schedule.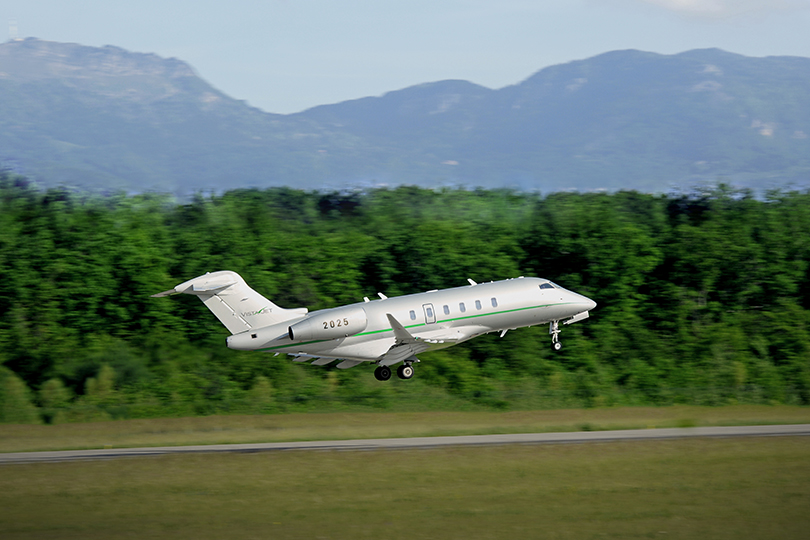 VistaJet has a fleet of 70 jets that customers access and pay just for the hours they fly. It said it will hit the goal by 2025, and called for others in the private aviation sector to do the same.
The company said the current goal across the industry is a 50% reduction of emissions by 2050, set by civil aviation industry bodies, Iata and the wider business aviation community, but VistaJet's founder Thomas Flohr said more needed to be done sooner.
"We have taken on the challenge to establish and promote a more efficient and sustainable way of flying, which is why, together with our partners and clients, we have been developing and adopting best practices and innovative solutions," said Flohr. "The industry as a whole must step up to combat climate change and its impact today; it's the right thing to do and we all have to act now."
During 2020, more than 80% of VistaJet's members offset CO2 emissions as part of a partnership with climate action solutions provider South Pole.
VistaJet also partnered with SkyNRG to be the first business aviation provider to operate globally with Sustainable Aviation Fuel (SAF), a new form of fuel capable of reducing a flight's carbon emissions by up to 85%.
Other steps VistaJet said it has taken in the drive towards neutrality include introducing the Global 7500, the first business jet with an Environmental Product Declaration; optimising routes to reduce fuel burn; investing in AI technology for optimised fleet management; moving to use of sustainable in-flight products; and moving to renewable electricity for its on-the-ground services.