Virtuoso gives 'bullish' outlook for travel advisors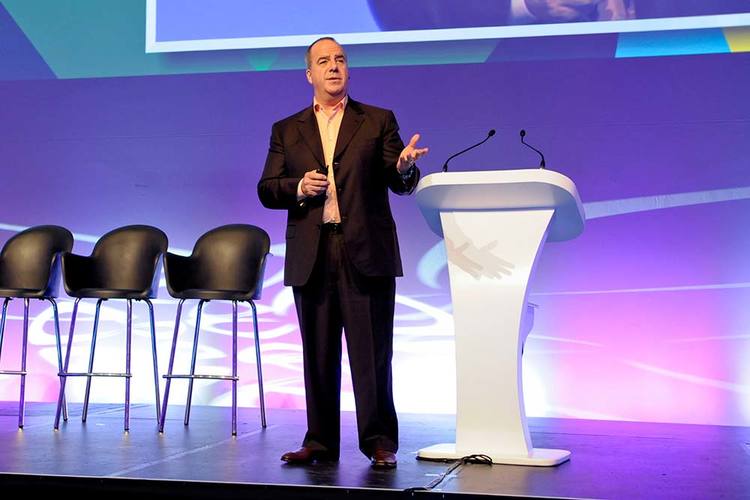 The organisation – which now includes 11 members in the UK - held its annual symposium event in Cape Town, where it revealed the details of its research into how the travel advisor community is growing.

Overall in the past five years, Virtuoso said it had seen an 85% jump in network advisors between 2010 and 2015.

Meanwhile, 79% of agency owners said they were expecting sales to grow this year and 68% of them said they intend to add more staff.

Virtuoso chairman and chief executive Matthew Upchurch said: "Travel advisors have never been better poised for success because consumers continue to search for – and even demand – human interaction. But if you promote yourself solely as a way to book travel, you've lost before you've even started. As an advisor, you have to show the value you bring."

Upchurch also shared new Virtuoso research on how new entrants into the profession are increasingly becoming million-dollar producers in record time, with year three marking the point at which they seem to become firmly established.

New advisors year one sales are an average of $402,215; year two moves to $1,050,821; and year three jumps to $1,443,419, Upchurch said.

Meanwhile their number of clients moves from a year one average of 66 to 172 in year three and client spend jumps from $6,081 in year one, to $8,403 by year three.

Virtuoso has also launched its Seven Habits of Highly Effective Travel Advisors, the result of research among these new advisors to understand which practices lead them to become million-dollar producers in record time, compared to counterparts who did not participate at such high levels.


Seven Habits of Highly Effective Travel Advisors
1. Participate in professional development
Virtuoso's research shows that this group took 75% more training classes than the average advisor.

2. Utilize marketing
83% of them participate in Virtuoso's marketing initiatives, ensuring that more than 70% of their clients receive customized marketing pieces which then direct consumers back to their Virtuoso advisor.

3. Connect through social media
More than 90% of this group are active on multiple social media channels, using it as a means to communicate and inspire their clients.

4. Present themselves as professionals
Around 80% of them have created a clear bio that includes their areas of specialisation, the countries they have visited and when, along with a professional headshot; such detailed information then lives on Virtuoso's Advisor Catalogue on its website.

5. Encourage feedback
More than 40% of these advisors have clients who have submitted reviews and recommendations onto their profile page - nearly four times the network average. Virtuoso says these advisors thrive on the feedback, which is "routinely glowing".

6. Follow-up
This group knows that follow-up, particularly after the trip, is "essential to building the foundation of a successful advisor-client relationship". These strong performing advisors average 26.2 reviews per person versus the network average of 14.5.

7. Engage in networking
This group of advisors is twice as likely to attend Virtuoso Travel Week conference, where travel advisor "speed-dating" results in hundreds of thousands of meetings with preferred suppliers, all in the name relationship building.